10 Chicago theater shows to see in December
There's more than just holiday fare to close out the year on Chicago's stages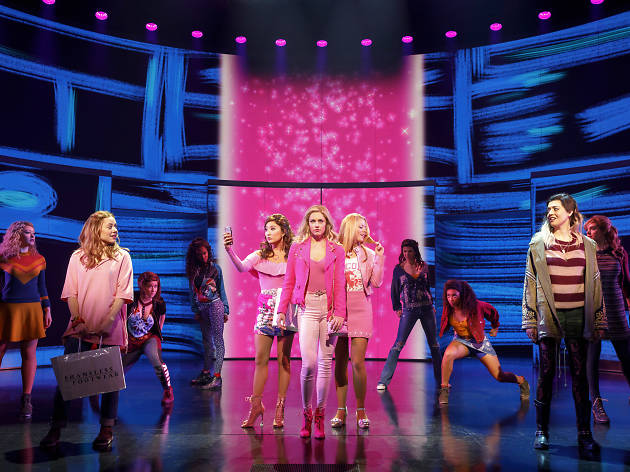 Come December, there are three types of theater shows you can see: annual holiday shows, brand-new holiday shows and shows for people who don't want to see holiday shows. The Goodman Theatre holds down tradition with its longtime stagings of A Christmas Carol and The Santaland Diaries. If you're looking to switch it up this year, there's Cirque du Soleil's gravity-defying 'Twas the Night Before and Raven Theatre's feel-good Cold Town/Hotline. When you've had your fill of eggnog and holiday hoopla, snag tickets to Dance Nation at Steppenwolf or The Light in the Piazza at the Lyric Opera. No matter what you're in the mood for this month—whether it's chestnuts roasting over an open fire or the sound of Regina George cackling over her latest prey—Chicago theater has you covered. Here are the 10 shows you should see in December.
December theater picks
Caroline Neff, Tim Hopper, Audrey Francis and Karen Rodriguez star in this tale of a pre-teen dance group fighting for a spot in nationals in scenic Tampa Bay. Writer Clare Barron (You Got Older) calls for a multi-generational group of women to play the young protagonists, and director/choreographer Lee Sunday Evans promises to put them all through their paces.
After debuting on Broadway in 2018, the musical version of Tina Fey's high school comedy Mean Girls is going to try to make "fetch" happen in Chicago. The James M. Nederlander Theatre will host the touring production of the stage adaptation for a five-week engagement from December 25, 2019 to January 26, 2020. Boasting a book by Fey, the Mean Girls musical follows home-schooled teenager Cady Heron as she begins attending a high school in the Chicago suburbs and contends with Regina George, the most popular (and meanest) girl in her class.
Six actors embody an entire city of workers in this musical adaptation of Studs Terkel's landmark 1974 book. In addition to music from the composer behind Wicked and Godspell, this updated version also includes original songs from Lin-Manuel Miranda. Terkel is essential reading for all Chicagoans, and Working should be required viewing for all wannabe Chicago theatre fans.