13 Chicago theater shows to see in February
From musicals to new works, there's plenty of variety among February's most promising theater
February is a short month but a busy one—there's no reason to hole up with Netflix. Recharge your batteries with some of the great theater that's among February's best things to do. The offerings range from sharp new comedies (Steppenwolf's You Got Older) to the rare musical-theater sequel (Andrew Lloyd Webber's Love Never Dies at Broadway in Chicago) to two very different approaches to dramatizing the rise of the Nazi party (Kander and Ebb's musical Cabaret and Brecht's Fear and Misery in the Third Reich). And with Chicago Theatre Week discounts available for nearly half the month, you're really out of excuses to stay home.
February theater picks
Steppenwolf's Jonathan Berry directs Clare Barron's acclaimed comedy about the difficulty of getting one's own life under way when a parent suddenly needs a caregiver. Steppenwolf ensemble members Caroline Neff, Audrey Francis, Glenn Davis and Francis Guinan star along with Emjoy Gavino, David Lind and Gabriel Ruiz.
Jamie Tyrone, the self-destructive drunk first seen in Eugene O'Neill's A Long Day's Journey Into Night, got a sequel of sorts in this late-career play, which gives him a last chance at love with a flinty Irish farm girl named Josie. Bethany Thomas, James DeVita and A.C. Smith star in director William Brown's revival.
Dominique Morisseau's drama about workers at a Detroit auto plant on the brink of closure is one of the most-produced plays in the country this season. Ron OJ Parson directs Northlight's Chicago premiere.
Andrew Lloyd Webber's 2010 sequel to The Phantom of the Opera, which shifts the action from the Paris catacombs to Coney Island, has yet to make it to Broadway but embarked on a North American tour in 2017.
This new coming-of-age comedy by Antoinette Nwandu, also the author of the much-discussed Pass Over, follows a young woman (Caren Blackmore) dealing with an unanticipated pregnancy. Lisa Portes directs.
Haven Theatre isn't going for escapism in staging Bertolt Brecht's 1938 collection of short pieces—written while Brecht was living in exile—about life in the first years of the Nazi regime and the German citizenry's normalization of the new order. Josh Sobel directs from the translation by Eric Bentley.
Erstwhile Chicago playwright Keith Huff scored a commercial hit and his Broadway debut with A Steady Rain, his macho 2007 two-hander about a pair of gruff Chicago police detectives who stumble into a horrifying crime. Huff's new work, staged by Gary Griffin for American Blues Theater, also follows a pair of grizzled detectives on a murder case that takes unexpected turns; the top-tier cast includes Brenda Barrie, Manny Buckley, Grier Burke, Peter DeFaria, Monica Orozco and Byron Glenn Willis.
Just 25 audience members will see each performance of this immersive work by Leslie Liautaud that allows you to roam a cocktail party in 1960s small-town Georgia as four couples' longstanding secrets are revealed.
Alan Zweibel, an early member of the Saturday Night Live writing staff, adapted this 1997 play from his own memoir about his long friendship with the late Gilda Radner. Warner Crocker directs the Mercury Theater's production, featuring Dana Tretta as Radner and Jackson Peter Evans as Zweibel.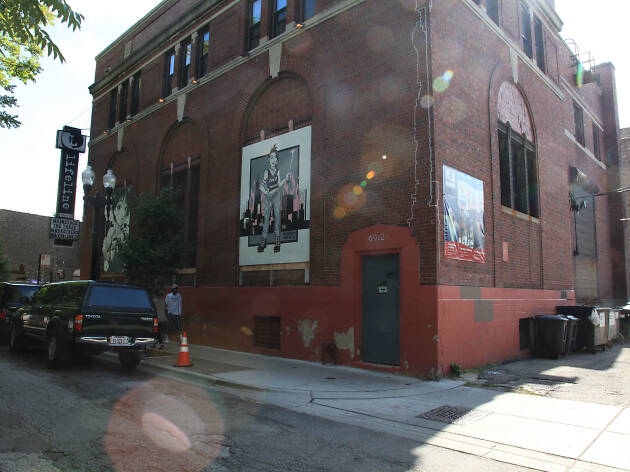 Literary-loving Lifeline premieres a new adaptation by ensemble member Jessica Wright Buha of Tolstoy's sweeping novel. Ilse Zacharias plays the title role.
Before Stephen Karam became a two-time finalist for the Pulitzer Prize in Drama while still in his thirties (for Sons of the Prophet and The Humans), he penned this charming, mildly subversive tale of three high-school outsiders bonding awkwardly over dramatic interpretation. The Brown Paper Box Co.'s new production has a talented young cast, including Darren Patin, Deanalís Resto and Trevor Bates.