10 Chicago theater shows to see in September
Theater is back in full swing this month, which means there are plenty of shows to see in Chicago in September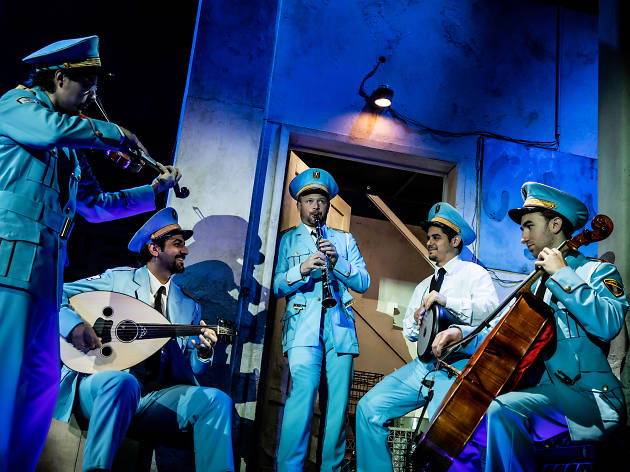 An onslaught of new plays and musicals is as much a part of fall in Chicago as pumpkin spice lattes and the start of the Bears season. This month brings the Broadway tour of Tony Award-winning The Band's Visit (directed by Chicago vet David Cromer) as well as the local premiere of Tiny Beautiful Things, based on Cheryl Strayed's book, and The King's Speech at Chicago Shakes. TimeLine Theatre Company's Chicago premiere of J.T. Roger's Oslo goes up at the Broadway Playhouse, while Lauren Yee's basketball epic The Great Leap starts slapping the hardwood over at Steppenwolf. Audiences looking for something a little different should check out the interactive Every Brilliant Thing at Windy City South or Alistair McDowall's psycho-space drama X, courtesy of Sideshow Theatre Company. The beaches may be emptying, but there are plenty of good theater seats out there waiting to be filled.
September theater picks
Theater
Windy City Playhouse, Irving Park
Adventurous theatergoers should venture over to Windy City Playhouse's second location in Motor Row for the wild—and wildly moving—Every Brilliant Thing. This interactive play from British writer Duncan Macmillan features the great Kate Spence as a woman who guides the audience through her mother's history of depression, with many ancillary roles filled by audience members.
Theater
Victory Gardens Biograph Theater, Sheffield & DePaul
The crew of a lonely interstellar space station on Pluto stave of madness as they wait for a message from Earth that may never come. Alistair McDowall's Cthulhu-tinged thriller Pomona bewitched audiences (and critics) this summer at Steep Theatre—and X promises to cast a similar spell. Jonathan L. Green directs this U.S. premiere for Sideshow Theatre Company.