Chinglish at Goodman Theatre | Theater review
An American businessman learns to navigate China in a compelling new bilingual comedy from David Henry Hwang.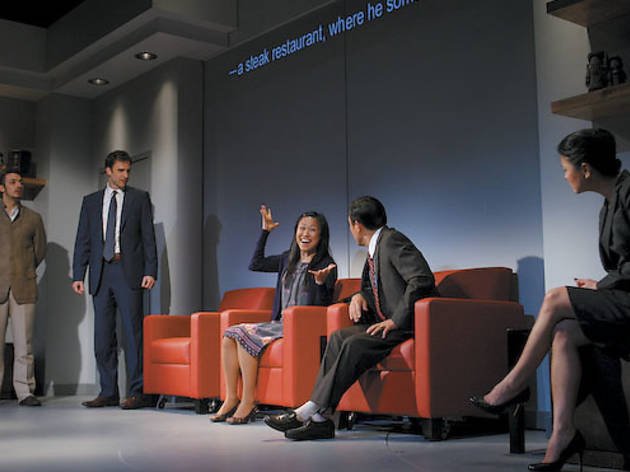 1/3
Photograph: Eric Y. Exit
Chinglish at Goodman Theatre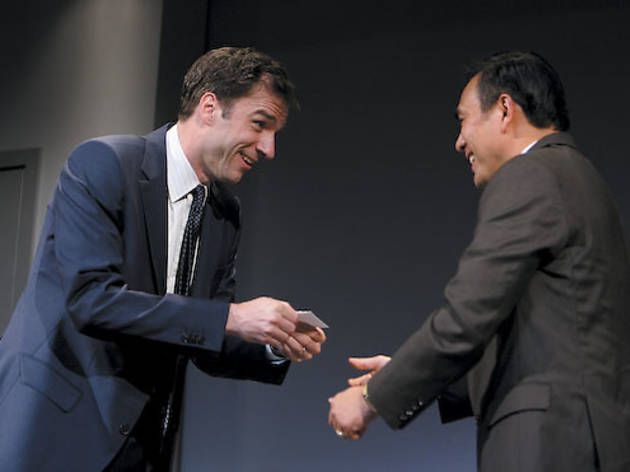 2/3
Photograph: Eric Y. Exit
James Waterston and Larry Zhang in Chinglish at the Goodman Theatre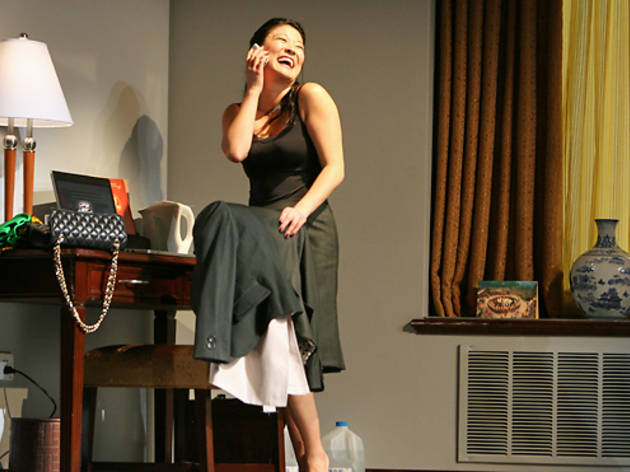 3/3
Photograph: Eric Y. Exit
Jennifer Lim in Chinglish at the Goodman Theatre
Hwang's very funny and compelling new comedy concerns the difficulties of translation in both language and culture, as it relates to both business and personal relationships. Daniel Cavanaugh (Waterston) is an American businessman trying to renew the fortunes of his family's sign-making company by entering the Chinese market via Guiyang, a "small city of 4 million" that turns out to be, as compared to the metropolises of Shanghai or Beijing, somewhat analogous to his home base of Cleveland. Daniel retains the services of a Mandarin-fluent Australian expat (Pucci) to help him navigate China's mores. But it's in his translator-free dealings with the local vice minister of culture (Lim) that Daniel discovers cultural constructs don't always have direct equivalents.
Performed in a roughly equal mix of English and Mandarin (with English supertitles projected on the surfaces of David Korins's impressive dual-turntable sets), Hwang's script introduces us to the Chinese business concept of guanxi; in a country where contracts hold little sway, it's personal relationships that form the glue of business. (We might translate guanxi as nepotism, graft or, particularly in Chicago, clout.)
Hwang, director Silverman and a fine cast provide a terrific primer on the nuances that get lost in translations. Lim, in particular, gives a convincing bilingual master class in what Hwang presents as the Chinese ability to compartmentalize.