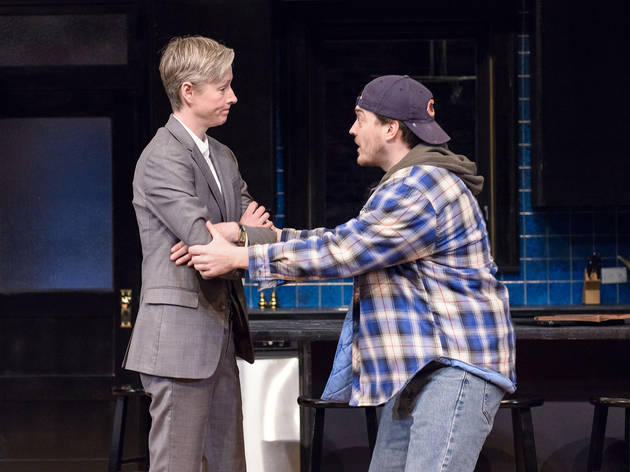 1/6
Photograph: Michael Courier
Cocked at Victory Gardens Theater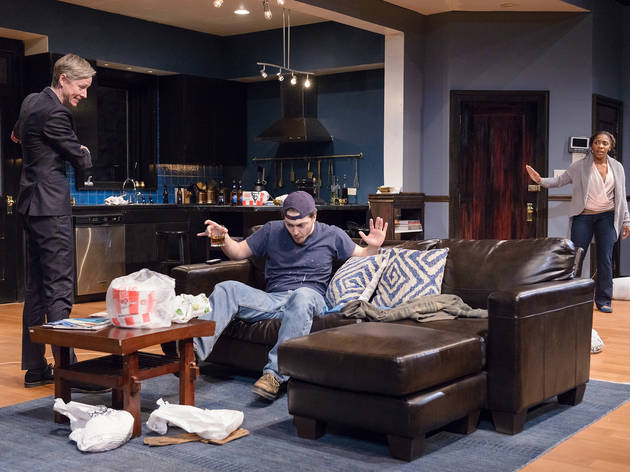 2/6
Photograph: Michael Courier
Cocked at Victory Gardens Theater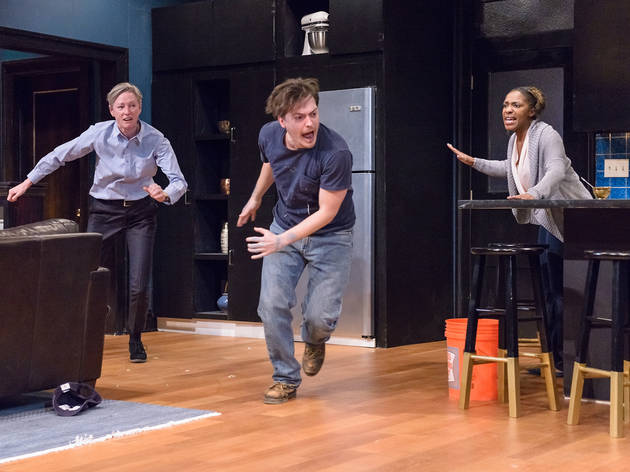 3/6
Photograph: Michael Courier
Cocked at Victory Gardens Theater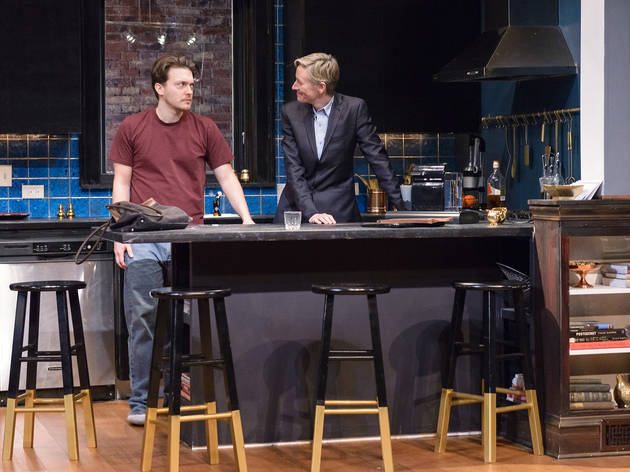 4/6
Photograph: Michael Courier
Cocked at Victory Gardens Theater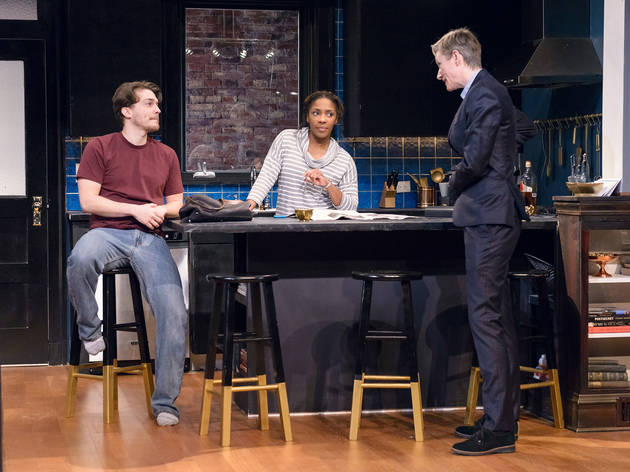 5/6
Photograph: Michael Courier
Cocked at Victory Gardens Theater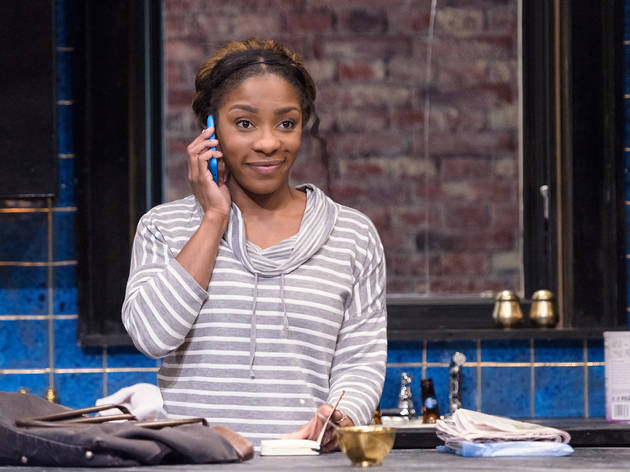 6/6
Photograph: Michael Courier
Cocked at Victory Gardens Theater
Guns don't seem like the most dangerous element in Sarah Gubbins's engaging but muddled new work.
In a span of around 24 hours, two deranged men manage to trash the home, and possibly the lives, of a lesbian couple in Andersonville. One of the men is an unseen downstairs neighbor, a military vet who plays Call of Duty at deafening levels and whose actions become increasingly threatening. The other is one of the women's brother.
An issue play with issues, Sarah Gubbins's Cocked nominally deals with guns and gun violence: Izzie (Patrese D. McClain) is a journalist who's traumatized by continually having to report on shooting deaths on the South Side; Taylor (Kelli Simpkins) is an attorney with a carefully cultivated liberal persona. When Taylor's clearly unstable brother Frank (Mike Tepeli), whom she calls a sociopath, shows up unbidden and manipulates his way into spending the night, it's a given that he's packing. What's less expected is how easily he persuades Izzie that she should be too.
Director Joanie Schultz manages the action smartly as things literally deteriorate, and her three actors offer committed performances. It's great to see Tepeli, after a string of terrific storefront performances, getting a meaty role on a larger stage. But Gubbins's plotting relies too much on a jumble of unlikely situations and actions. It's quickly understandable why Taylor wants Frank gone; her repeated capitulation, and Izzie's continuing belief in his good intentions as his acts become ever more erratic, are harder to swallow. And that the underpinnings of Frank's mania are never addressed feels like a matter of convenience. Cocked is an entertaining enough conversation starter, but dramaturgically, it's half-cocked.
Victory Gardens Theater. By Sarah Gubbins. Directed by Joanie Schultz. With Kelli Simpkins, Patrese D. McClain, Mike Tepeli. Running time: 1hr 25mins; no intermission.