Heads up! We're working hard to be accurate – but these are unusual times, so please always check before heading out.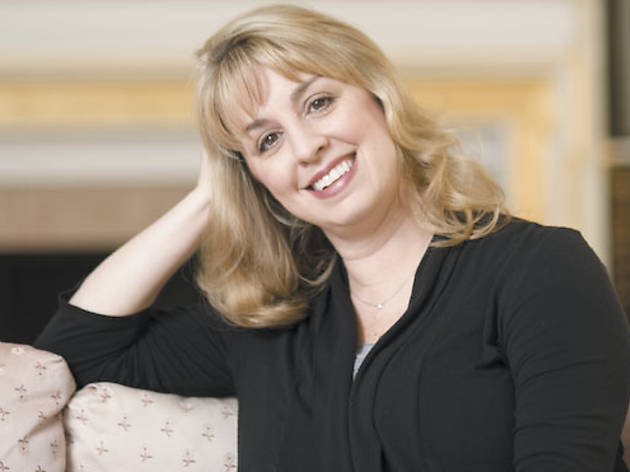 Director and choreographer Rachel Rockwell
Rockwell's jam-packed season spans Sweeney Todd to The Sound of Music, with stops at Enron and Taming of the Shrew.
Don't expect high concept from Rachel Rockwell's Sweeney Todd, opening this week at Drury Lane Oakbrook Terrace. "We're not layering anything on it; no one will be playing instruments," Rockwell says, referencing the most recent Broadway production, for which director John Doyle had his cast, including Michael Cerveris and Patti LuPone, double as orchestra. "There's enough there in the story," Rockwell avers.
That attitude toward onstage storytelling is arguably what's led the director and choreographer to a very full dance card this season. Following notable recent successes with Miss Saigon and Ragtime at Drury Lane (Ragtime earning her last year's Jeff Award for direction of a musical) and 42nd Street at Marriott—the latter prompting the Trib's Chris Jones to write that Rockwell "is rapidly becoming the David Cromer of the musical house"—Rockwell's current slate includes the family-friendly Adventures of Pinocchio, now running at Chicago Shakespeare Theater, and back-to-back slots at Drury Lane with Sweeney followed by The Sound of Music. (Drury Lane offered her one or the other, she says, but she successfully lobbied for both.)
In early 2012, Rockwell will direct the Chicago premiere of Lucy Prebble's Enron for TimeLine Theatre Company and a revival of Hair at Aurora's Paramount Theatre, with musical direction by Doug Peck. She'll also adapt and direct The Taming of the Shrew for Chicago Shakes's Short Shakespeare! program.
"There are a couple of other things in the works, but contracts aren't signed so I won't talk about those," the busy Rockwell teases on the phone from Oak Brook during a Sweeney Todd rehearsal break. The southern Indiana native affably jokes about transitioning from the bloody Sweeney to The Sound of Music, but then says, "Seriously, there's more darkness in The Sound of Music than I think people remember. It's not all 'My Favorite Things.' "
Rockwell's collaborators speak of her with great admiration. "One of the reasons we were first attracted to Rachel is because she has such an unbelievable reputation," says TimeLine artistic director PJ Powers. "Obviously she's been really critically acclaimed, but the people who work with her—designers, actors—are so passionately committed to her. She's very demanding and won't accept the status quo as good enough, but she's also one of the most dear-hearted people you could hope to be in a room with."
"She's incisive—she has a way of harnessing the power of a show at its core," says Jim Corti, artistic director at Paramount. "[Her work is] always good looking but in a no-frills way; it's always at the right scale."
Rockwell, who says she's "terrified and thrilled" at stepping out of her musical comfort zone with Enron and Shrew ("I have no idea yet," she says of adapting the latter for young audiences), lives in Berwyn with her husband, sound designer Garth Helm, and their six-year-old son, Jake. Though work has sometimes taken her on the road (she served as dance captain on tour with Mamma Mia!), "I've always tried to keep a foot in Chicago," Rockwell says.
Helm is designing Sweeney for her—"We're currently fighting over the whistle"—and Rockwell says she suspects Jake is a budding director. "He has notes for me all the time. And they're usually good."
Sweeney Todd begins previews Thursday 11 and opens Wednesday 17.