Elsewhere at the side project | Theater review
Robert Tenges's new work depicts a mother and son's struggles in Vietnam-era Chicago.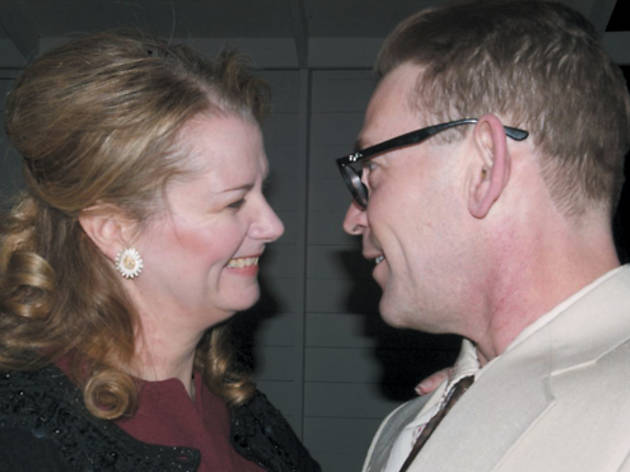 Robert Tenges's new play isn't so much about the Vietnam War as it is set in painful relief to it. The events of 1969 stand as the collective backdrop for the individual struggles of Monica, a widow, and her son Adam. Interspersed with the sounds of the Beatles and the Seeds and the voice of MLK, various references to absent sons and demonstrations feel harrowing and ominous, yet never quite impinge upon the play's action. While the title might refer to those haunted spaces beyond the action, the Chicago-set play is decidedly local.
Tenges has a fine ear for the voices of folksy Christian Midwesterners in this series of brief, impressionistic, mostly two-person scenes. If the trajectory doesn't lead to any real climax, it's full of provocative moments about what it means to be in a family, in a marriage or in love. The snug side-project space only intensifies this moving, very intimate and at times disturbing production. Much of its power comes from the acting—Don Hall stands out as creepy charmer Walter, and Shawna Tucker brings a wise, honest vulnerability to Monica—as well as the tight pacing, heightening the sense of frenetic urgency.