Factory Theater's 20th anniversary
The scrappy storefront operation marks its birthday with a season of greatest hits.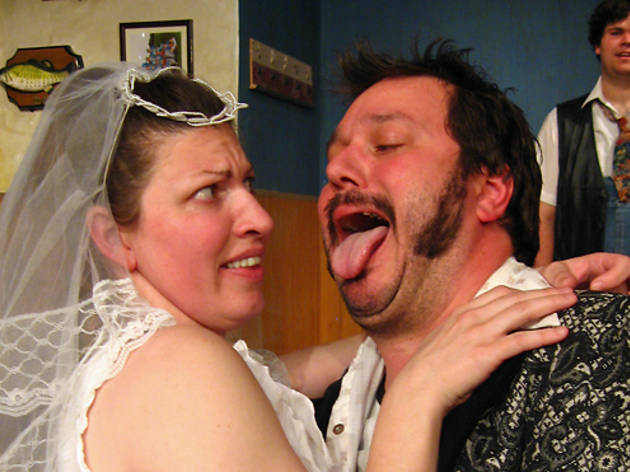 1/14
White Trash Wedding and a Funeral (2012)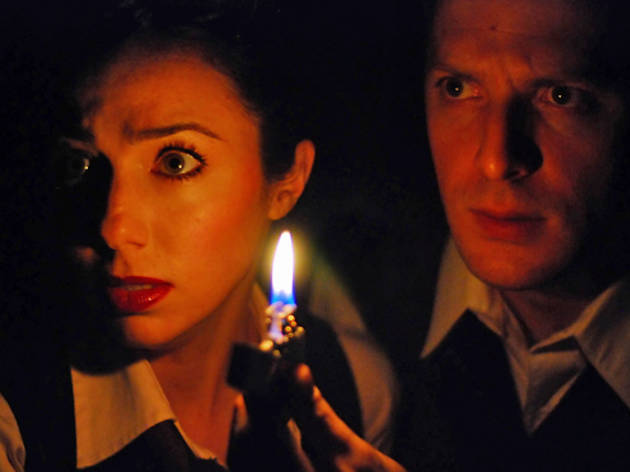 2/14
Photograph: Paul Metreyeon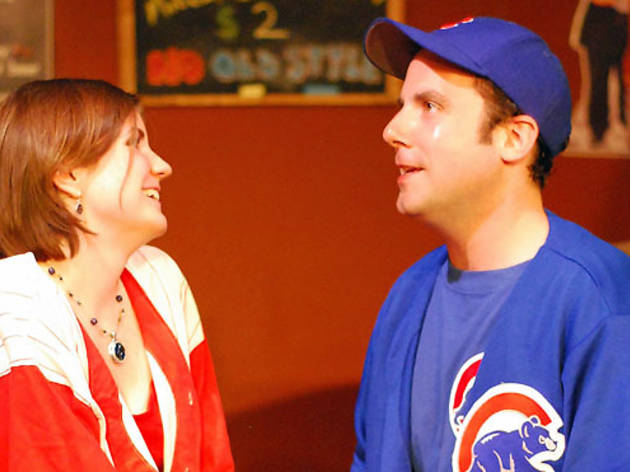 3/14
Photograph: Paul Metreyeon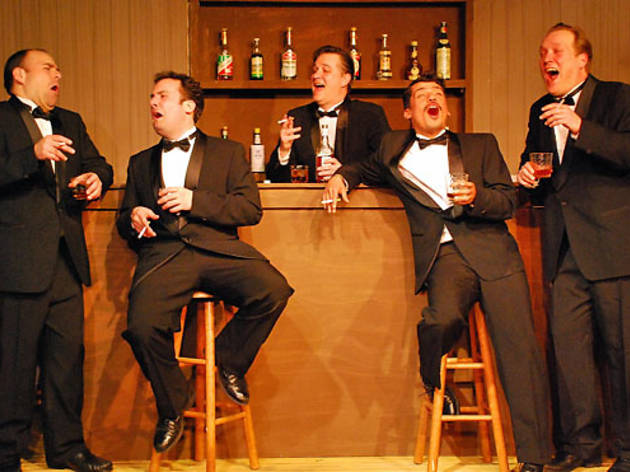 4/14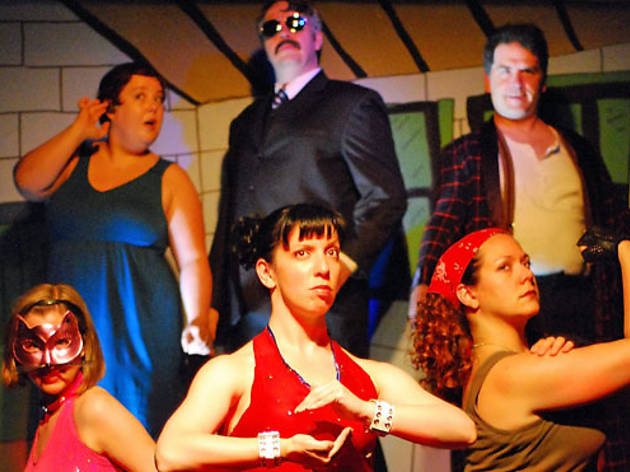 5/14
The League of Awesome (2010)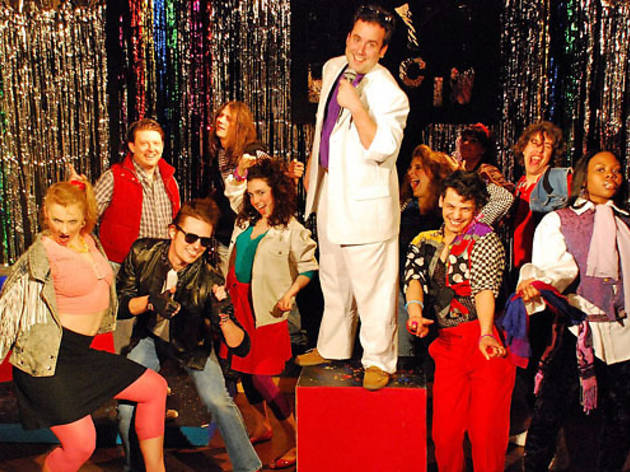 6/14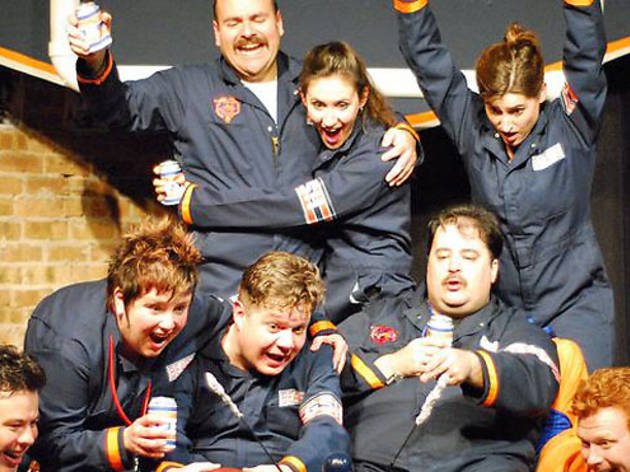 7/14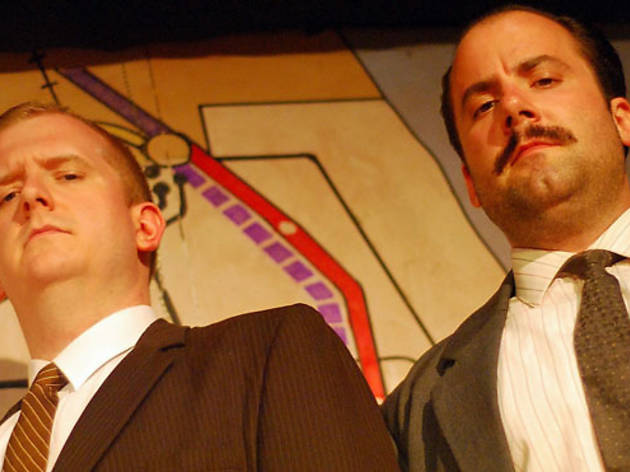 8/14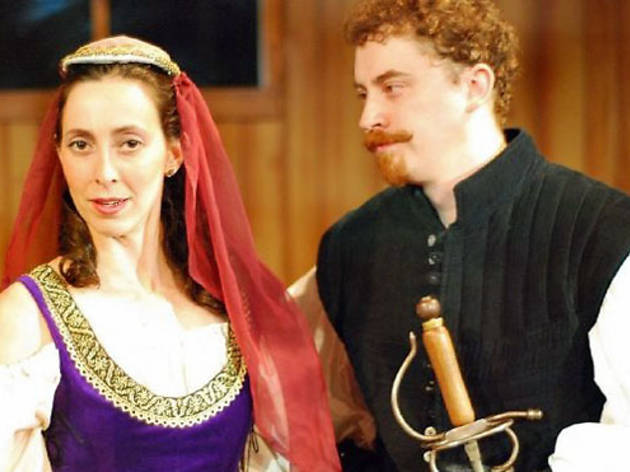 9/14
Photograph: Paul Metreyeon
Ren Faire! A Fistful of Ducats (2008)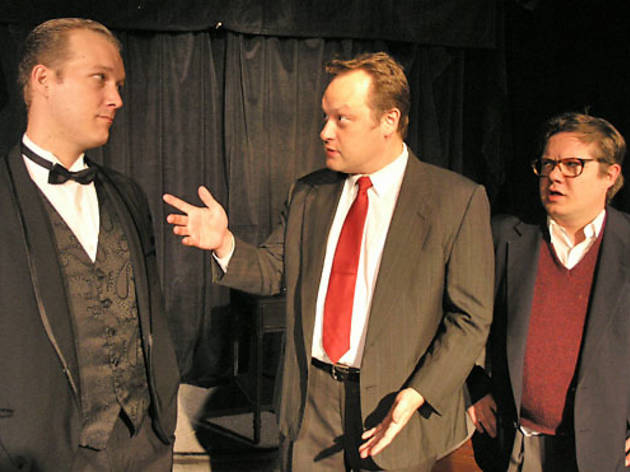 10/14
Siskel & Ebert Save Chicago (2007)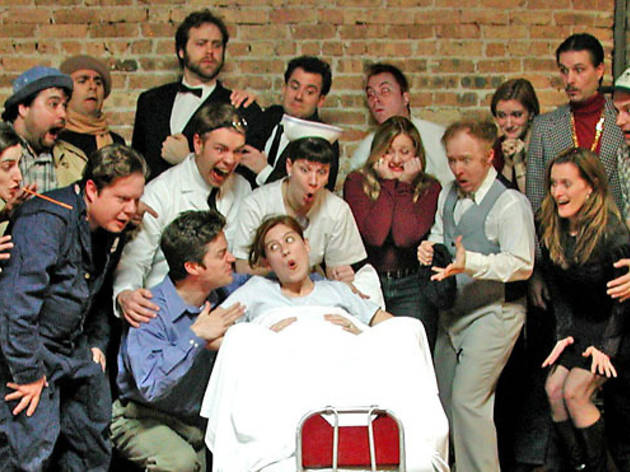 11/14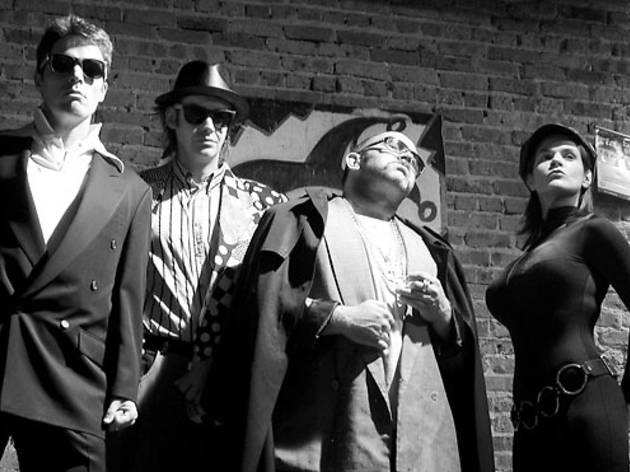 12/14
Poppin and Lockdown 2: Dance the Right Thing (2004)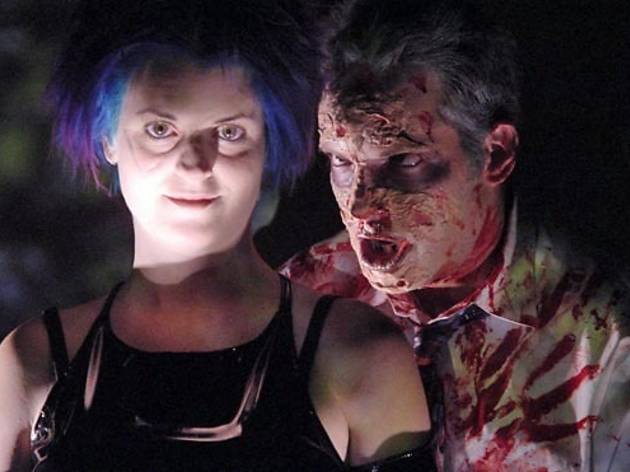 13/14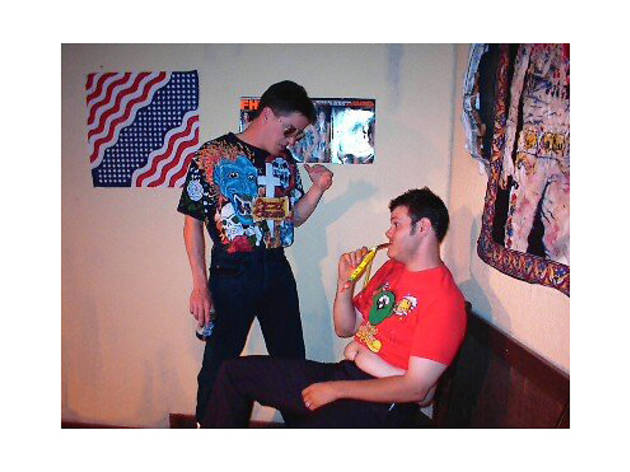 14/14
White Trash Wedding and a Funeral (1995)
A personal confession: I've long regretted my first review of the Factory Theater. The show was 2005's Toast of the Town, a fast, loud and loose spoof of Chicago theater in which a storefront playwright lucks into a slot at the prestigious Lawdy Mama Theater Company. "Those familiar with the backstage world will nod their heads knowingly at the depictions of theater bars, actor crushes and (ahem) critics who don't get it," I wrote in one of TOC's earliest issues. "But for general audiences, the in-jokes might be a little too in."
Consider me (ahem) a critic who didn't get it. While I didn't slam the show, I was less than enthusiastic in my praise. As I've gotten to know the Factory's aesthetic over the years, in ensemble-driven fare ranging from ridiculous comedies such as Siskel and Ebert Save Chicago to gritty noir thrillers like Dirty Diamonds, I've come to think I was making the mistake of judging Toast for what it wasn't rather than what it was. Factory's over-the-top extremes are a feature, not a bug—making Toast one show I've long wished I could reassess, not to mention re-enjoy.
So imagine my delight when the Factory announced last fall that Toast of the Town would return in 2012, along with two other favorites from years past: 2008's wacky Bristol parody Ren Faire! A Fistful of Ducats and the trailer-park Tony n' Tina's analogue White Trash Wedding and a Funeral, which returns this week after an initial 1995 run and a 2001 revival. The occasion is a momentous one for a scrappy company that's been run for much of its life with a seat-of-the-pants ethos: the Factory Theater's 20th anniversary.
"A lot of companies don't last 20 years," says Factory's artistic director, Scott OKen, in a post-rehearsal talk one recent Sunday at Prop Thtr, where the Factory's been in residence since 2004. "We wanted to celebrate that with some of our greatest hits, if you will." OKen is coauthor with fellow ensemble member Ernie Deak of Toast, which will return in November, following the July revival of Matt Engle's Ren Faire!
So how has the Factory survived all these years? "There's always been that one or two insane person[s] who won't let it die, so to speak," says OKen, who's been with the company off and on since 1995, a tenure matched by only one other current ensemble member, White Trash Wedding author Mike Beyer. The Factory's matured some since the '90s, when the company had a bare-bones space at 1257 West Loyola Avenue, he says. "We were the classic black-box theater: Get your own costumes, get your own props," he says. "Now we actually have set designers and lighting designers."
All of the Factory's shows are originals, penned by active members of the ensemble, which has a count of 28. The work is irreverent and proudly DIY. "I like the fact that our women comedians are very prominent," OKen says of the present group. "Before, it was a sausage fest. It's an everyone fest now.
"It's a fearlessness," OKen adds, characterizing the Factory's ideal. "We're equal-opportunity offenders. Including ourselves. It's in our mission statement as 'our shameless ensemble forges all these plays,' " he paraphrases. "Shameless is a good word."
White Trash Wedding and a Funeral opens Friday 27.
A look back at selected Factory Theater productions: