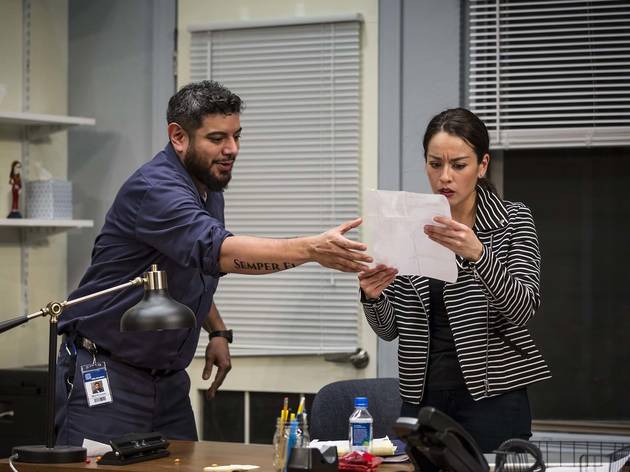 1/7
Photograph: Liz Lauren
Fade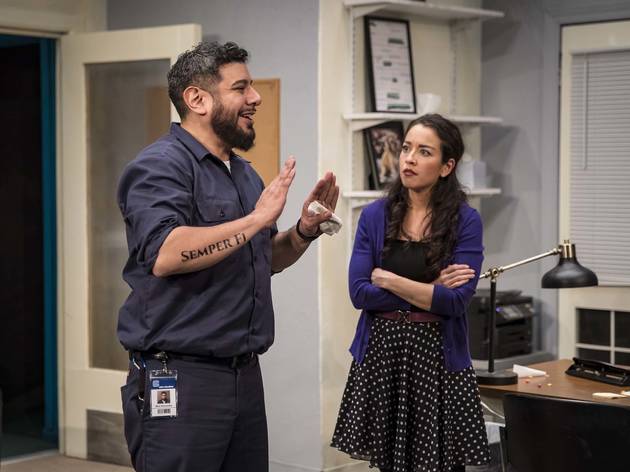 2/7
Photograph: Liz Lauren
Fade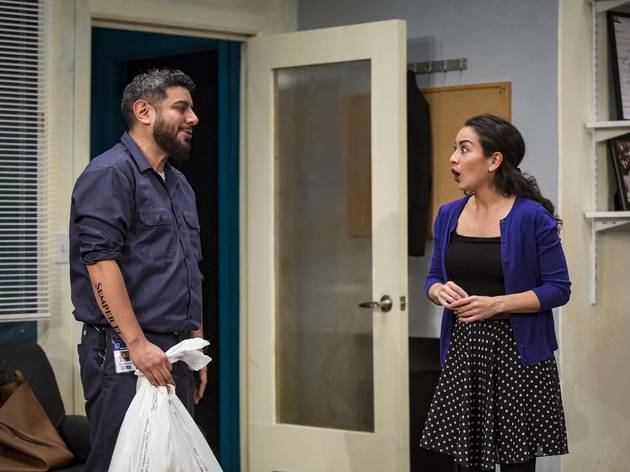 3/7
Photograph: Liz Lauren
Fade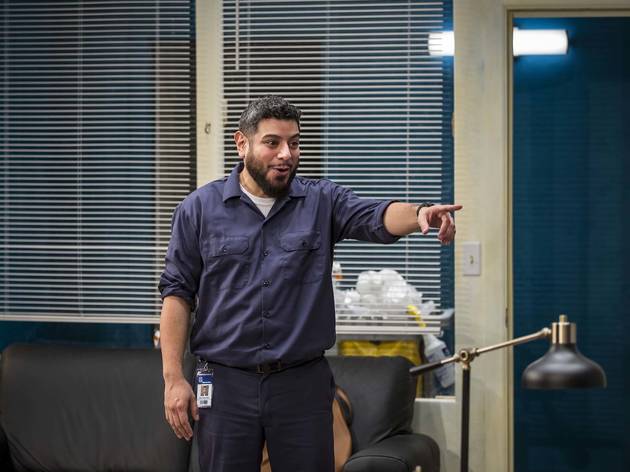 4/7
Photograph: Liz Lauren
Fade
5/7
Photograph: Liz Lauren
Fade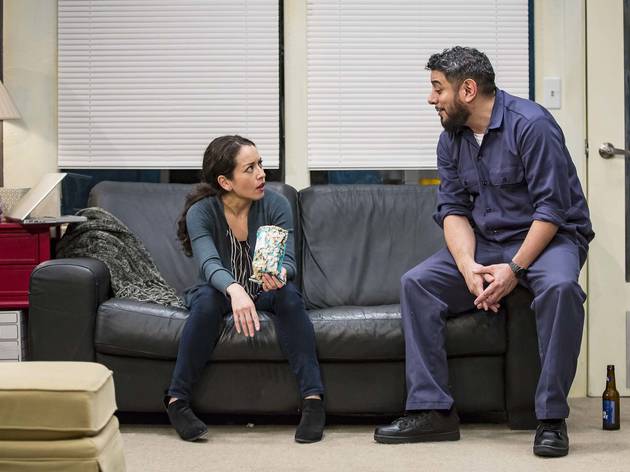 6/7
Photograph: Liz Lauren
Fade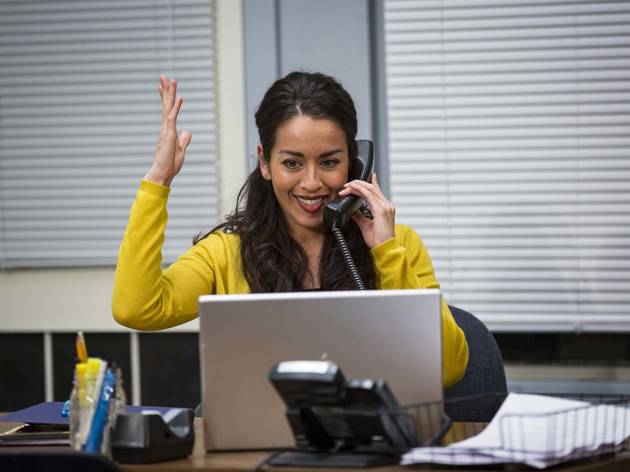 7/7
Photograph: Liz Lauren
Fade
Tanya Saracho's new play takes on racism and sexism but is equally concerned with the dangers of selling out.
This new play by Chicago playwright (and current TV-writing Angeleno) Tanya Saracho begins with Lucia (Sari Sanchez), a Mexican-born novelist-turned-TV-writer, trying to converse in Spanish with Abel (Eddie Martinez), an American janitor of Mexican descent at the TV studio where she's just been hired. He pointedly ignores her, bristling at her presumption that Spanish would be his preferred language, later making the point that he "tries not to speak it at work."
She's a charming, talkative neurotic, lonely for friends in a new city and chafing under the misogyny and condescension she receives from her boss and fellow writers—some of which is subtle, some not in the slightest. He's more guarded than her, a Marine veteran who doesn't want to talk about his personal life and brushes off Lucia's insinuations of solidarity between the two.
The two slowly become friends—and thankfully nothing more. They do kiss, once, but the fact that it's a mistake is as clear to them as it is to us. This isn't a rom-com anyway. It's a Hollywood story, which means it has to be a tragedy.
The play tracks the pair's conversations over a period of months, as Lucia settles into her role at an unnamed but clearly pretty terrible cop-show melodrama. As she grows more confident in the writer's room and begins to push back against her detractors on staff, Abel serves as her sounding board and confidant. And while she seems at first to be genuinely interested in helping him out as well—for instance, she offers to help him fill out an essay required for a promotion to shift leader—it's clear where her interest in him and his life is heading.
After all, this is Hollywood. Heck, it's any form of media in 2017. The more Lucia learns about Abel, the more she's tempted to exploit his story. Art imitating life is one thing. Art appropriating life is something else entirely. And yet, the gods of content demand a sacrifice.
Director Sandra Marquez's comedic rhythms are at their strongest when Sanchez and Martinez are cutting loose, which is usually the moments when Lucia and Abel are celebrating some kind of offstage triumph. At other times, the humor feels forced, as though the actors and director do not quite trust the material. Martinez hits too many of Abel's sarcastic punchlines like he's in a Chandler Bing impersonation contest. The production is more sure of itself when it's a drama, which has the effect of making the play stronger and stronger as it goes along.
Until, that is, the play reaches its disappointing final scene. It's more of a cynical grace note, really, but it loses much of its power in feeling so predestined. As a story about the temptation to sell out, Fade is a little too insular, a back lot morality tale that never makes it off the lot. It's in Saracho's telling that story through her individual lens as a Latina, and in how she traces the cracks that issues like gender and class can fuel ambition and rupture solidarity, that the play becomes more personal, more specific, and more moving. Fade is at its best when it's at its least universal, when it's a story that only Saracho could tell.
Victory Gardens and Teatro Vista. By Tanya Saracho. Directed by Sandra Marquez. With Sari Sanchez, Eddie Martinez. Running time: 1hr 40mins; no intermission.