Fall Preview | Theater events
Mike Daisey returns to the MCA stage, the Neo-Futurists go political and more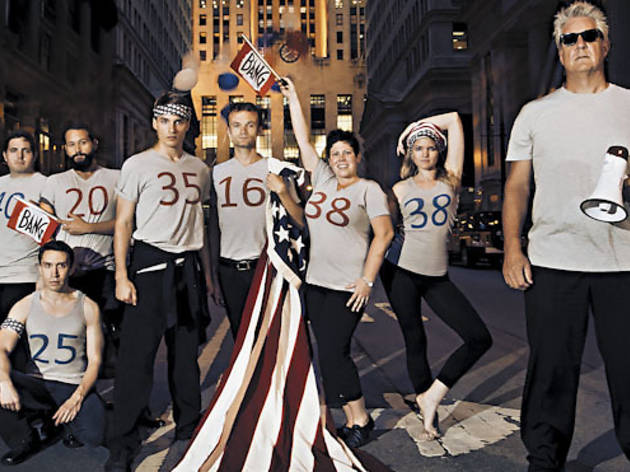 44 Plays for 44 Presidents
Just in time for election season, the Neo-Futurists update their 2001 hit that applies the fast-paced mini-play format of Too Much Light Makes the Baby Go Blind to the tenures of the men who've held the highest office in the land. The Neos' show is the flagship of, you guessed it, 44 productions of the play across the country this year. Oct 4–Nov 10. Neo-Futurarium. $20, students and seniors $10.
Assassins
Another presidential-minded pick, this 1991 musical by book writer John Weidman and composer Stephen Sondheim is a vaudeville-esque collage introducing us to nine of the citizens who've attempted to kill a President. Oct 10–Nov 10. Viaduct Theater. $45.
American Utopias
Monologuist Mike Daisey returns to the MCA Stage for the first time since the March kerfuffle over This American Life's retraction of the episode based on his The Agony and the Ecstasy of Steve Jobs when it was discovered some details were fudged. Here he's performing American Utopias, a new piece tying together observations about "utopias" as dissimilar as Disneyland, Burning Man and the Occupied Zuccotti Park. Nov 1–11. Museum of Contemporary Art. $28, students $10.
Failure: A Love Story
The welcome, seismic-seeming revamp of Victory Gardens' programming under new artistic director Chay Yew continues in his first full season with the appointment of a diverse new Playwrights Ensemble. Failure, a play by ensemble member Philip Dawkins about a fictional trio of sisters living (and dying) in a rickety home on the Chicago River in 1928, looks like a promising world premiere. Nov 16–Dec 30. Victory Gardens Biograph Theater. $30–$52.