Georgia Engel as Dorothy in Gotta Dance
Familiar to TV viewers for decades of sitcom work, the actress has been dancing since her teens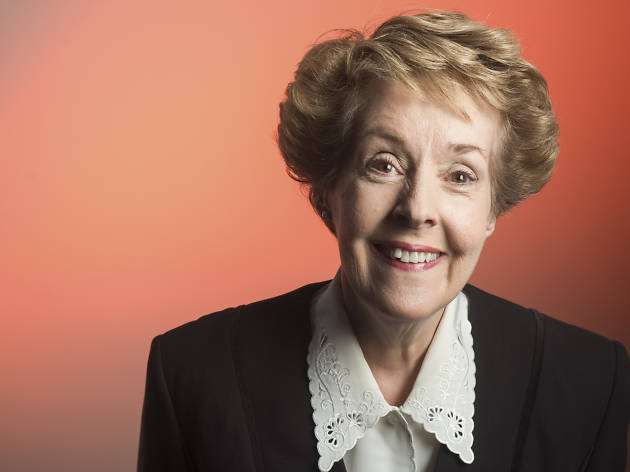 "I actually hate telling people about the character [I play], because part of the fun of the show is discovering who she is," Georgia Engel says about her role in Gotta Dance. "But her name is Dorothy Dottie: Dorothy's a kindergarten teacher, and Dottie is her alter ego."
Portraying a kindergarten teacher with more to her than meets the eye is a natural fit for Engel, who's known to generations of TV viewers for playing sweet but semi-nutty characters like Georgette on The Mary Tyler Moore Show. A five-time Emmy nominee for her work on that show and Everybody Loves Raymond, Engel speaks with the same distinctively gentle cadence that she brings to her characters.
The new musical's book writers, Bob Martin and Chad Beguelin, wrote Dorothy with Engel in mind; Martin had worked with her on his show, The Drowsy Chaperone, in 2006. "He's a comic genius," Engel says of Martin, before noting that she wasn't a lock for the Gotta Dance part. "I had to pass muster with Jerry Mitchell and [producer] Dori Berinstein."
Engel has a deep background in dance, though not the hip-hop style she'll show off in Gotta Dance. She attended a performing arts high school in Washington, D.C., where she studied ballet. "My teacher took me aside when I was 15, and she said, 'Dear, you'll never be a ballerina, but I think your dancing training will be very valuable to you.' When you're that age, you want to be with all your friends. But when my friends were rehearsing the ballets at night, she'd have me go over to the American Light Opera Company."
Engel's real gift was for comedy. "I did all the dancing musical comedy roles, like Zaneeta in The Music Man and Ursula in Bye Bye Birdie. I cut my teeth on those things while I was still in my teens, and I seemed to have more of a gift for sharing laughter with people than wowing them with anything else."