Gjenganger at Akvavit Theatre | Theater review
A trio of works by Norwegian playwright Jon Fosse depicts characters haunted by the past and afraid of the future.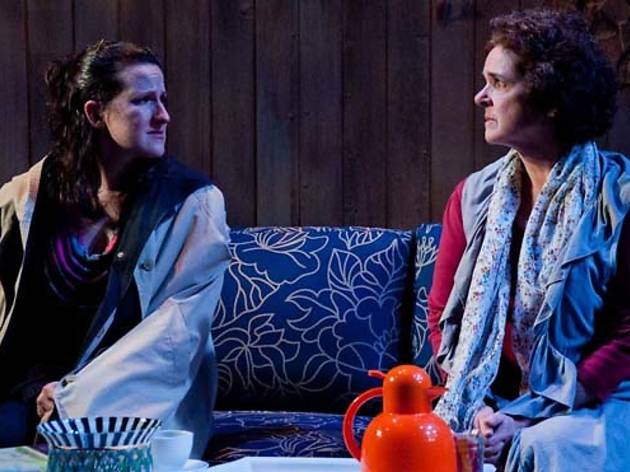 In Nordic folklore, gjenganger refers to a kind of ghost. It turns out to be an apt title for this collection of one-acts by Norwegian playwright Jon Fosse, translated into English by Kyle Korynta. Each of the three plays is populated by haunted characters who can't seem to shake the past or face the future. The dialogue is stripped down and highly repetitive—full of banalities and vocal tics—but the subtext is pure panic.
The best of the trio, Wm. Bullion's staging of "A Summer's Day," is the most restrained. We watch a middle-aged woman (an enthralling Jan Sodaro) watch her younger self (Marika Mashburn) as she waits for her husband to return from a fishing trip on a drizzly day. Despite the flatness of the writing, Fosse creates an almost unbearable tension; we feel, as the older woman puts it, both "uneasy and unspeakably sad."
The other two pieces center on romantic couples. In "Autumn Dream," a man and woman (Beau Forbes and Kirstin Franklin) grapple with love and death from the moment they meet cute in a graveyard. "Winter" concerns a businessman (Corey Noble) and a basket case (Bergen Anderson) who are unaccountably drawn to each other. These plays have interesting passages and strong performances, but they eventually start to feel static, stilted and artificial. As you know if you've slogged your way through Gertrude Stein's work, repetition can have a numbing effect even when you admire the writer.