Interview: Quiara Alegría Hudes
The 'Water by the Spoonful' playwright on the Elliot plays and winning the Pulitzer Prize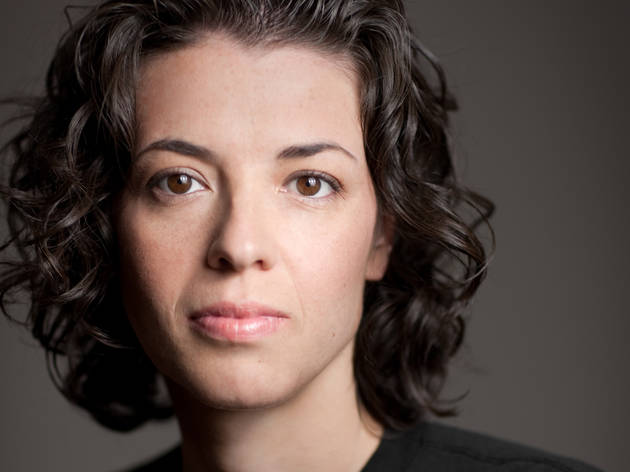 1/4
Photograph: Joseph Moran
Quiara Alegría Hudes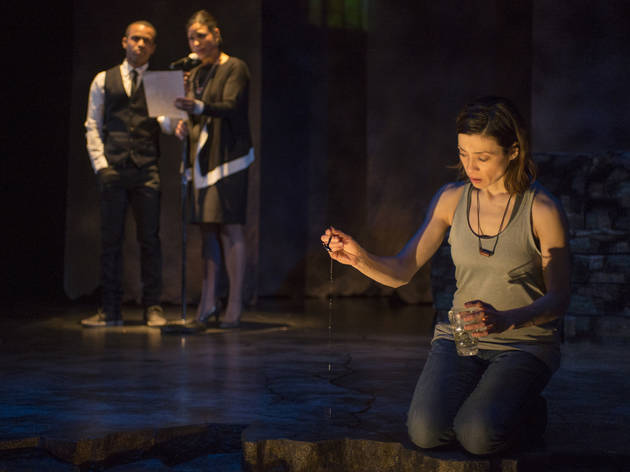 2/4
Photograph: Michael Brosilow
Water by the Spoonful at Court Theatre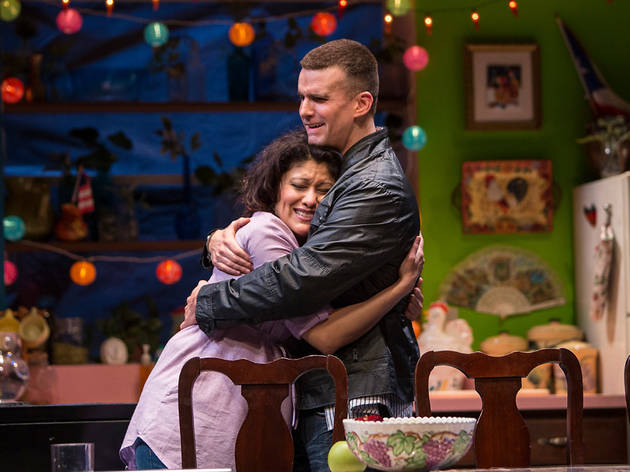 3/4
Photograph: Liz Lauren
The Happiest Song Plays Last at Goodman Theatre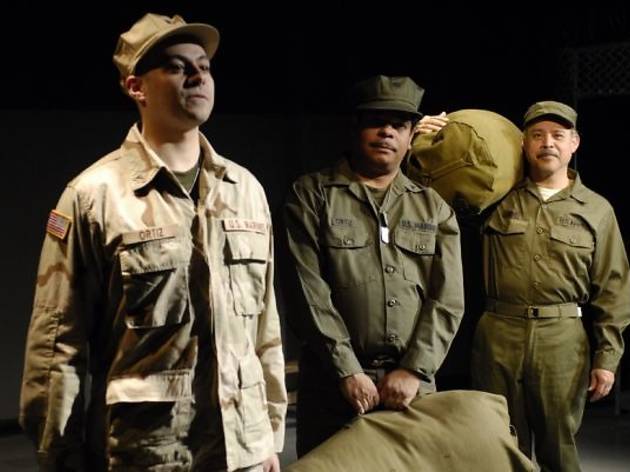 4/4
Photograph: Michael Brosilow
Elliot: a Soldier's Fugue at the Steppenwolf Garage
Hudes, 36, is the author of the Pulitzer Prize–winning
Water by the Spoonful
, which opens tomorrow at Court Theatre in its Chicago premiere. It's the middle play of three about Elliot Ortiz, a young Iraq War veteran returned home to Philly and trying to find his way. The first play,
Elliot: A Soldier's Fugue
, was seen at the Steppenwolf Garage in 2006 as a co-production of Teatro Vista and Rivendell Theatre Ensemble; the final piece,
The Happiest Song Plays Last
, was seen at the Goodman Theatre last spring.
"I think it's really neat that they're all three being done in Chicago, and I think it's kind of funny they're being done out of order," Hudes says on the phone from New York, where she's lately been promoting
Happiest Song
's first production there, at the Second Stage Theatre.
The three plays—Hudes says she's been calling them a cycle around Second Stage's production to emphasize that
Happiest Song
can stand on its own, "but trilogy has been in my head, too"—are inspired by members of the playwright's own family, particularly a cousin also named Elliot. "Really what connects them all is they're part of the coming of age of this young American man," she says. "But I think each of them has their own sometimes big and sometimes small independent dream—and certainly their own style, each play has a distinct style."
Spoonful
finds Elliot and his cousin Yazmin grappling with family traumas, including Elliot's birth mother, a recovering addict who moderates a chat room for others in recovery; the play tracks "two parallel worlds," Hudes says. "One of those worlds is about two cousins who are young adults and are grappling with some of the residual challenges of their family growing up. The other world is an online chat room for people in recovery. Of course the two worlds are connected, but they live thoroughly independently for a while."
Of winning the Pulitzer, Hudes says it's "opened many doors, and I'm incredibly grateful for that. It kind of creates a set of responsibilities that can be a little intimidating at times, but mostly it's given me a boost of confidence not to stray from my artistic vision, even when it's not the most commercial, or sometimes the most audience-pleasing version of the stuff I could be writing."
It may seem like Hudes was destined for a Pulitzer eventually; she'd previously been a finalist twice, once in collaboration with Lin-Manuel Miranda for the musical
In the Heights
in 2009. But she says it was being named a finalist in 2007, for
Elliot: A Soldier's Fugue
, that she's most proud of: "I had barely heard my name. No one had heard of me. [Its New York debut] was produced in an Off Off Broadway house, 99 folding metal chairs in a dank, dingy basement. But I really love that play because it's where I think I found my voice as a writer."
And that voice is something of a responsibility in itself, as Hudes says she realized long before she had designs on writing professionally: "Something shifted at some point in my youth to me realizing, Wait a second. Not only do writers get to write, they also get to be curators of culture, curators of reality," she says. "And writers have a hand in [determining] what stories get told."