Keep smaller, scrappy theater companies in Chicago
Steppenwolf Theatre Company's Greta Honold explains why sharing the spotlight is good for Chicago theater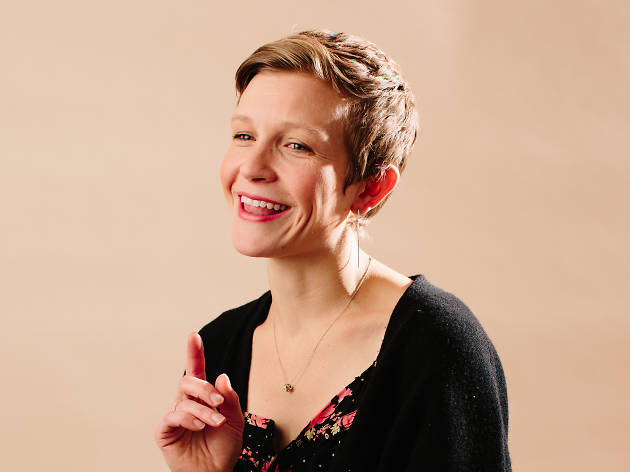 Chicago theater has a long tradition of mutual support. Since the Off-Loop movement began in the 1960s, there's been a sense in the city that a rising tide lifted all boats. Yet with some of the biggest local theater institutions such as Chicago Shakespeare Theater and Writers Theatre expanding their real estate footprints lately, these companies have a prime opportunity to share not just encouragement but also space and a spotlight.
RECOMMENDED: More ways to make Chicago (even) better
"It's truly an exchange," says Steppenwolf Theatre Company's Greta Honold. "We're not totally altruistic; we gain a lot by having outside artists and outside audiences in the building." Steppenwolf has one of the better track records of opening its doors to rising companies and alternative artists, an effort that Honold now spearheads as one of the lead producers for the LookOut series, in Steppenwolf's 1700 Theatre.
"I think that Steppenwolf has always understood that we're an ensemble theater that has humble roots, and the origin story at Steppenwolf is a strong one for the institution and the city," says Honold, noting that the company's longtime artistic director Martha Lavey, who passed away in April, "really kind of lived the philosophy that we are a community, and as an ensemble theater, you run the risk of becoming an echo chamber."
By hosting productions by smaller theaters like Strawdog, Teatro Vista and Definition Theatre, as well as other forms such as storytelling, music and poetry, LookOut brings patrons through Steppenwolf's doors who might not think the 40-year-old theater company is for them, and exposes Steppenwolf's subscribers to artists they might not seek at another address. It's also a step for Steppenwolf, which "in many ways helped define the way we tell and value theatrical stories in this city," toward "acknowledging that there's a heteronormative, white ownership of that kind of storytelling, and that artists who are telling stories in a different way are doing the work of diversifying our community," says Honold. "It's just the right thing to do. That's what a cultural institution should be.