Lear at Red Tape Theatre | Theater review
Young Jean Lee plays on Shakespeare's tragedy by imagining the aftermath for Lear and Gloucester's children.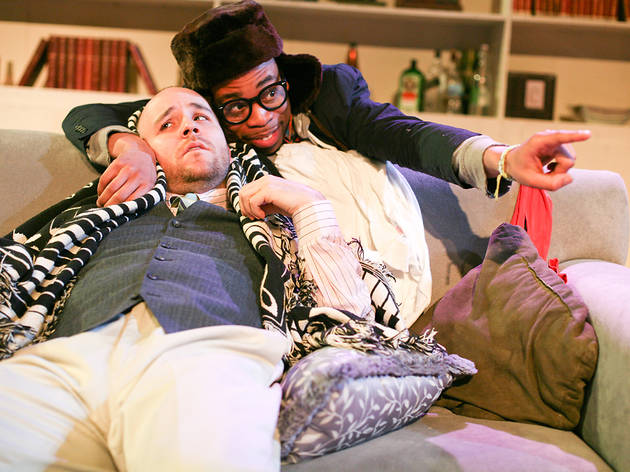 1/4
Photograph: Austin D. Oie
Joshua Davis and Johnard Washington in Lear at Red Tape Theatre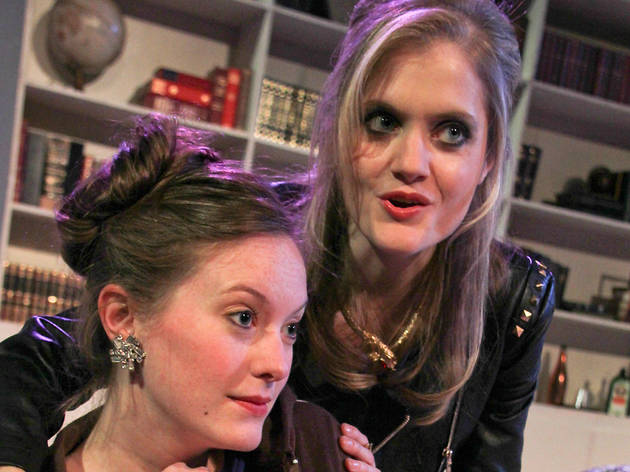 2/4
Photograph: Austin D. Oie
Amanda Drinkall and Meghan Reardon in Lear at Red Tape Theatre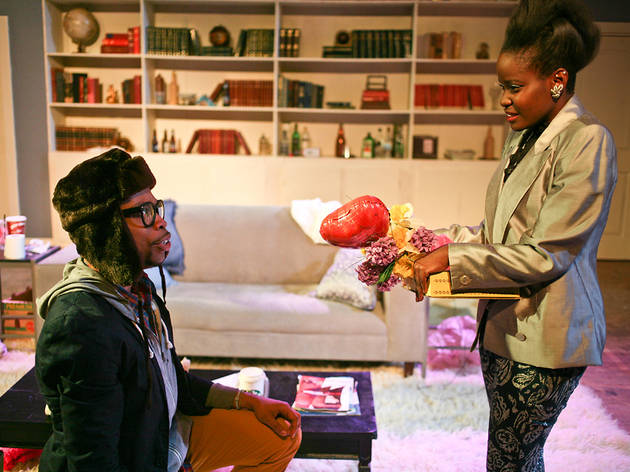 3/4
Photograph: Austin D. Oie
Johnard Washington and Anita Kavuu in Lear at Red Tape Theatre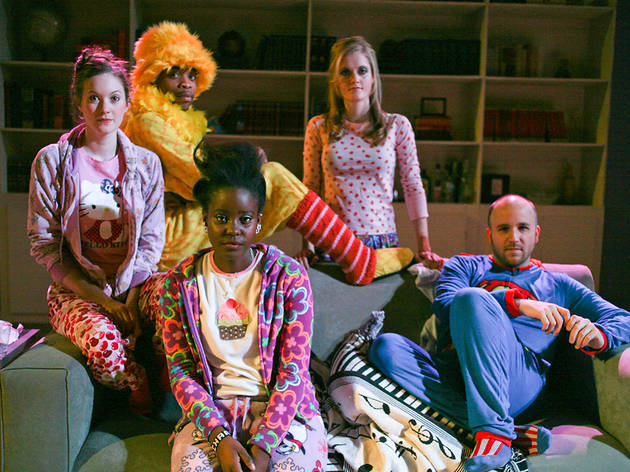 4/4
Photograph: Austin D. Oie
Lear at Red Tape Theatre
Unconventional theatermaker Young Jean Lee has a gift for the riff. Her work tends toward collage-like holding forth on a theme, as in The Shipment, a meditation on race in America that the Korean-American playwright developed with an ensemble of African-American performers (Lee's own production was seen here at the Museum of Contemporary Art in 2010), or in Church and Pullman, WA, a pair of one-acts staged here by Red Tape Theatre as a double bill in 2011.
Lee's 2010 Lear, inspired (and I use that word intentionally) by Shakespeare's great tragedy, is similarly deconstructive, and may similarly frustrate theatergoers who prefer conventional narrative to provocative mood and musing.
The bulk of Lee's piece takes place after the culmination of Shakespeare's King Lear; Lear and Gloucester have been swept off to the heath, and we're left with their children processing the aftermath.
The visual aesthetic of James D. Palmer's Chicago premiere departs from Lee's own premiere at New York's Soho Rep, which employed a baroque throne-room set and period costumes. Here, Edmund, Edgar, Regan, Goneril and Cordelia (yes, she survives in this version) lounge around a contemporary McMansion that looks like the morning after a teenage rager, strewn with abandoned red cups and beer bottles. The younger generation lazily peruses fashion magazines and iPads and registers, without quite reflecting upon, its shallowness and narcissism, only occasionally thinking of their parents' fates outside in the storm.
That conceit is carried out handily here by a compelling five-actor ensemble, each of whom gets a breathtaking moment or two. But it lasts just under an hour before Lee scratches the record and introduces a couple of new samples, including a long passage from Shakespeare's original recast with stuffed animals and an iconic scene from a 20th-century piece of kids' infotainment that will have particular resonance for, oh, everybody who's exactly my age.
These new ingredients, along with the coda that follows them, reorient everything that's come before as an appreciation of parental mortality and the uncertainty with which we construct our lives apart from those who raised us. It's not King Lear, to be sure. But it's a rich relation.