Life and Limb at Steppenwolf Garage | Theater review
Both life and limbs are fleeting in Keith Reddin's semiabsurdist satire of American dreams.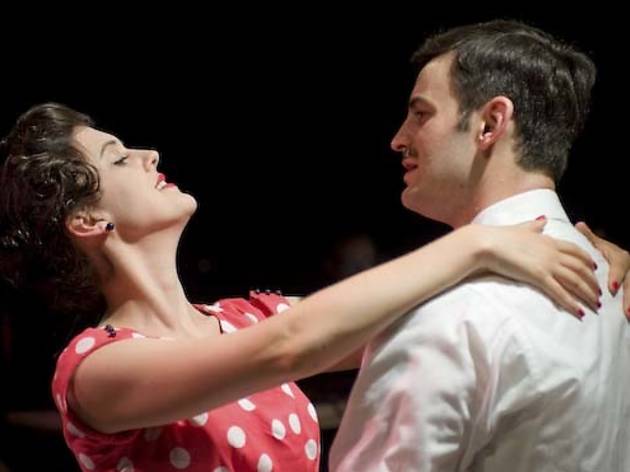 A soldier headed off to the Korean War gets a tattoo of his young bride's name on his right arm. He returns from the war missing that limb, setting the tone for Keith Reddin's 1984 satire of American values and consumerism. Franklin (Jürgen Hooper) is determined to give Effie (Grace Rex) the American Dream, but he struggles to find work and falls into depression. Effie, meanwhile, loses herself in the movies.
After his early scenes promise naturalism, Reddin veers into the surreal when Franklin takes a job working for a sociopathic prosthetic-limbs magnate (a manically upbeat Chris Froseth); later, the playwright takes us to a hell whose denizens knit pot holders and roam grocery stores. Director Emily Campbell keeps a steady hand on Reddin's wild variations in tone, while Hooper turns in a terrific, grounded performance as Franklin, who discovers how much he's willing to compromise for material pleasure.