Live Bait Theater and Pegasus Players adapt Heat Wave: A Social Autopsy of Disaster in Chicago
Chicago gets interrogated under the heat lamp about a 1995 disaster.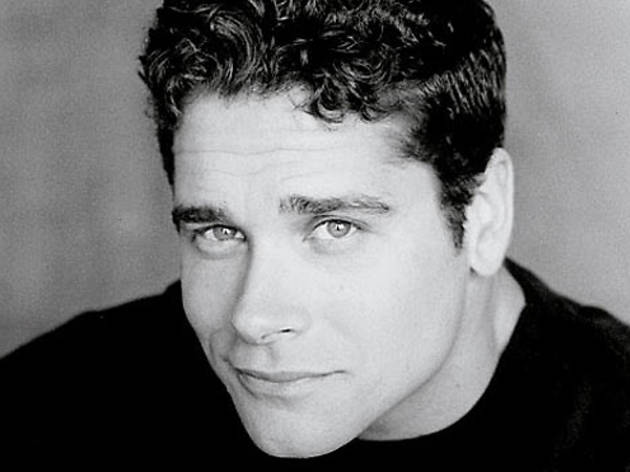 "This is not a story about weather," Eric Klinenberg insists. He's referring to the Chicago heat wave of 1995, the one that infamously took the lives of 739 Chicagoans. Klinenberg, an associate professor of sociology at New York University, wrote his first book about the disaster, Heat Wave: A Social Autopsy of Disaster in Chicago. Now two Chicago theater companies, Live Bait Theater and Pegasus Players, are teaming up to bring Klinenberg's book to the stage in a year when Americans are shopping for a candidate who understands damage control.
"The heat wave was a dress rehearsal for Hurricane Katrina," Klinenberg says. "A lot of people have a hard time recognizing that heat waves are so dangerous. You flip a switch and the heat wave goes away, but for a lot of people, that wasn't possible. For some, open fire hydrants were the only way to keep cool." Klinenberg was living in Paris when the oppressive wave permeated the Chicago area. He became alarmed that many Chicagoans questioned the reality of the heat wave's damaging potential and subsequently began work on a dissertation project about sketchy on-the-ground media coverage of the city's response and the rising death toll.
Politics are in the air in Chicago, making Heat Wave prescient in the wake of natural disasters like the California wildfires and recent tornadoes in the South. The Clinton, Obama and McCain campaigns have all spoken out about the slow FEMA response to Hurricane Katrina. (And Chicago, along with other Midwestern cities, served as a major receiving ground for Katrina evacuees immediately after the devastating Gulf Coast storm.)
Director and Chicago native Ilesa Duncan sweltered in her basement Uptown apartment when the heat baked the city. "I had a limited idea of what was going on. I was aware of the heat, but it wasn't like it was on the news that over 700 people had died." Duncan says she didn't know about the numbers until she read Klinenberg's book. Klinenberg argues that even though many international media outlets like the International Herald Tribune reported people dying in extraordinary numbers, local media and city officials presented the heat wave as a public relations problem rather than a public-health crisis. In 2005, Klinenberg reported in Slate that "Thousands of poor, old, isolated, and sick people…were effectively trapped in lethal conditions. Neither federal nor local agencies did much to assist them." After the fact, some media reports revealed that the death toll reported by the city had been underestimated by hundreds of lives and that the highest rates of death occurred in the city's historic Black Belt, on the South Side.
Playwright Steve Simoncic's adaptation of Heat Wave is unique in that it uses nonfiction reporting as a jumping-off point for fictional dramatization. Simoncic, a former collaborator with Live Bait who is working on his master's at the University of Chicago, says, "I didn't want to put Mayor Daley on stage. I imagined ordinary characters and moments that might be happening at City Hall in the middle of the bureaucracy."
In the dead of winter, mounting a production about intense heat presents some irony and burning challenges. Duncan worries that people will be coming to the theater wishing it was hot, instead of thinking about what it's like to need relief from intense heat. However, even the low temperatures can fuel the fire of the play's message. "Any extreme weather gives you pause, in terms of how miniscule we might be coming up against nature," she says.
Simoncic hopes that a diverse company of actors combined with the visual spectacle and sonic environment of the heat wave will present a provocative look at a Chicago in crisis. "Heat Wave provides a great backdrop and mechanism for exploring these kinds of social stories," Simoncic says. "The goal is not to preach, but to look at the event from a lot of different of angles." Without pointing blame at any particular governmental agency or individual, Klinenberg surmises, "Chicago has always been a city where America's racial fault lines are on display. In the Heat Wave, we can see how they crack."
Pegasus Players and Live Bait turn up the Heat beginning Thursday 21.