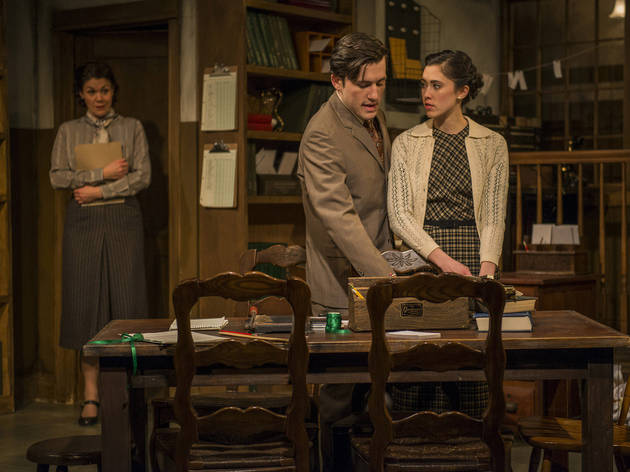 1/6
Photograph: Michael Brosilow
London Wall at Griffin Theatre Company
2/6
Photograph: Michael Brosilow
London Wall at Griffin Theatre Company
3/6
Photograph: Michael Brosilow
London Wall at Griffin Theatre Company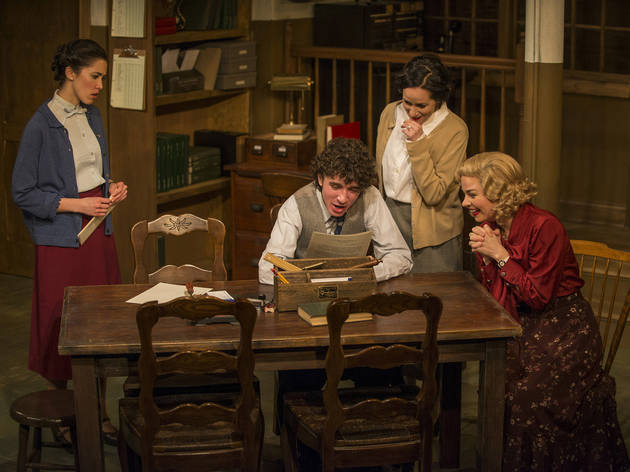 4/6
Photograph: Michael Brosilow
London Wall at Griffin Theatre Company
5/6
Photograph: Michael Brosilow
London Wall at Griffin Theatre Company
6/6
Photograph: Michael Brosilow
London Wall at Griffin Theatre Company
Fine ensemble performances polish a forgotten gem about English working women in the 1930s.
Griffin Theatre Company's 2014 unearthing of Men Should Weep, a bleak 1947 domestic drama by Scottish playwright Ena Lamont Stewart that had never been performed in Chicago, earned the company three Jeff Awards, including one for director Robin Witt. She successfully returns to Griffin with another obscurity from the British Isles, this 1931 workplace dramedy by English playwright John Van Druten, better known as the author of Bell, Book and Candle and I Am a Camera. Set in a small London law firm, the play centers on the office typists' pool at a moment when women were relatively new to the workforce.
Van Druten's main focus is the ladies' romantic entanglements, and chief in his sights are Miss Janus (Vanessa Greenway), at 35 the elder stateswoman of the secretaries, and new girl Pat (Rochelle Therrien). Janus, waiting in vain for a proposal from her unseen, longtime boyfriend, warns Pat to resist the overtures of Mr. Brewer (Nick Freed), a pinky-ringed piranha in pinstripes who tries to woo Pat with the theater tickets, fancy dinners and other perks her puppyish boyfriend Hec (George Booker) can't afford.
There's not much more to the plot than that, but Griffin's production makes for an engrossing snapshot of the social mores of the moment; the play feels rather ahead of its time in its protofeminism. And universally strong performances (including a juicy comic turn by Amanda Powell as the office's most shameless secretary) make it more than worth seeing.
Griffin Theatre Company at the Den Theatre. By John Van Druten. Directed by Robin Witt. With ensemble cast. Running time: 2hrs 40mins; one intermission.