Love, Loss and What I Wore at Broadway Playhouse | Theater review
Five skilled performers rifle through Nora and Delia Ephron's closets in this enjoyable, innocuous evening.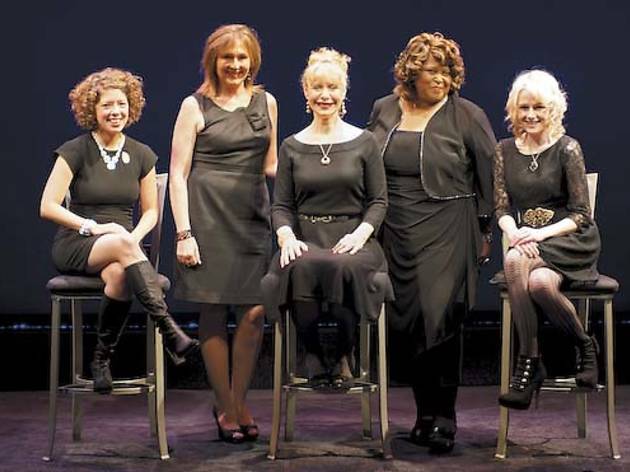 In one of the finest monologues in this scrapbook of women's reminiscences about apparel and its associations, Felicia Fields describes the trauma of losing a favorite shirt; it comes to take on a sort of mythical sense of importance and irreplaceability. Never mind, Fields's character casually mentions, that she'd broken up with her boyfriend around the same time the shirt disappeared; this is no transference, swear to God. "I eventually had to resolve," she finishes wryly, "to be thankful for the time I had with the shirt."
That's representative of this enjoyable, innocuous evening, adapted by Nora and Delia Ephron from the memoir by Ilene Beckerman and performed by five women seated at music stands. The Chicago production, which kicks off a national tour, opens with an all-local cast; the Off Broadway production in New York has run for two years by regularly rotating in new cast members.
Beckerman's memoir forms a spine for the piece, with excerpts read by Barbara Robertson; the Ephron sisters complement it with anecdotes from their own friends about prom dresses, fitting rooms and distinctive bathrobes, and the memories they trigger about mothers, sisters and lovers. To be sure, these stories are from the type of women who grew up to be friends with Nora and Delia Ephron; we're allowed to rifle through a strikingly Manhattancentric, privileged collection of closets. But the stories are so well-observed and well-told, they can pass for universal.