Matthew Lopez's The Whipping Man
How the young writer's first play became one of the most produced in the country.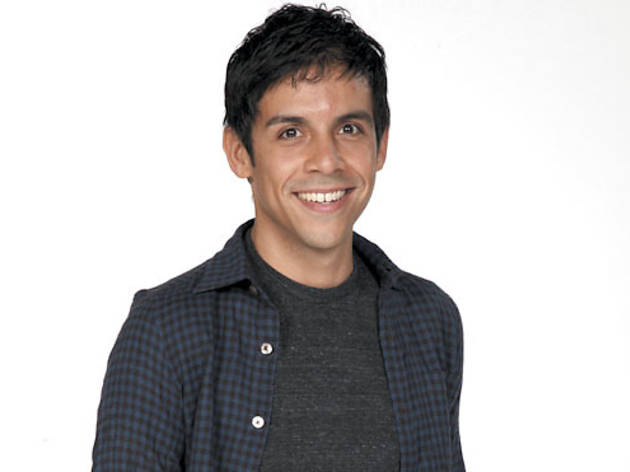 A Christmas Carol
don't count), the list was topped by Pulitzer winner David Lindsay-Abaire with 19 productions. Second place was a four-way tie, with 15 productions each for Pulitzer winner David Mamet, Pulitzer winner Donald Margulies, Pulitzer winner Bruce Norris and…Matthew Lopez.
Matthew who?
"Yeah, I don't get it either," Lopez says, laughing.
The Brooklyn-based playwright, 35, is on the phone from Palo Alto, California, where TheatreWorks is producing his play Somewhere, about a Puerto Rican family inspired by the shooting of the film West Side Story in their neighborhood. But his other 14 productions this season—including at Skokie's Northlight Theatre—are of his first play, The Whipping Man.
By TCG's count, that makes The Whipping Man the season's third-most-produced play, behind only Lindsay-Abaire's Good People and Norris's Clybourne Park. That's a remarkable achievement for a work without the prestige of a Broadway production or a brand-name writer—just as remarkable as Lopez's unorthodox path to playwriting.
"I learned how to write writing this play," says Lopez, who trained as an actor at the University of South Florida. "I never went to Sundance, I never went to the O'Neill, I never went to grad school. I just worked on this play, and I was oddly fortunate to have production opportunities, which is so outside the norm."
The Whipping Man takes place at the end of the Civil War, when a wounded Jewish Confederate soldier returns home to find two of his father's former slaves, who are also practicing Jews; secrets are exposed as the three men celebrate Passover.
"It has a new perspective on the Civil War that we're not normally familiar with, and that's the Jewish one," says Kimberly Senior, who helms the Northlight production. "When I first read it, I was like, 'Wow, that's a really great play—but Jews didn't own slaves,' " she recalls, laughing. "Maybe I'm an idiot, but as a Jew, I didn't know that."
Lopez, a self-described "gay Puerto Rican boy who grew up in the panhandle of Florida," anticipates the question of how he came to write about black Jews in Civil War–era Virginia. He was a theater-obsessed kid dazzled by seeing his aunt, Tony winner Priscilla Lopez, perform on Broadway. (She's now in the cast of Somewhere.) His younger brother was similarly spellbound by the Civil War film Glory and the Ken Burns documentary series. When his brother got into Civil War re-enactments, he says, "I was moved by the theatricality of it. Later I became a convert to the Civil War as history, but initially I loved the drama."
The Whipping Man premiered at New Jersey's Luna Stage in 2006, and received several more productions at theaters such as San Diego's Old Globe and the Berkshires' Barrington Stage; in 2011, it had its Off Broadway debut at Manhattan Theatre Club.
Along the way, influential fans of the script passed it around. "I don't think the play was ever e-mailed, even. It was literally hard copies handed to each other," says Lopez, now a staff writer on HBO's The Newsroom. "It's so old-fashioned. It's so George Abbott and Harold Prince, you know? I really had a 1940s kind of education in theater."
The Whipping Man begins previews Friday 18 at Northlight.