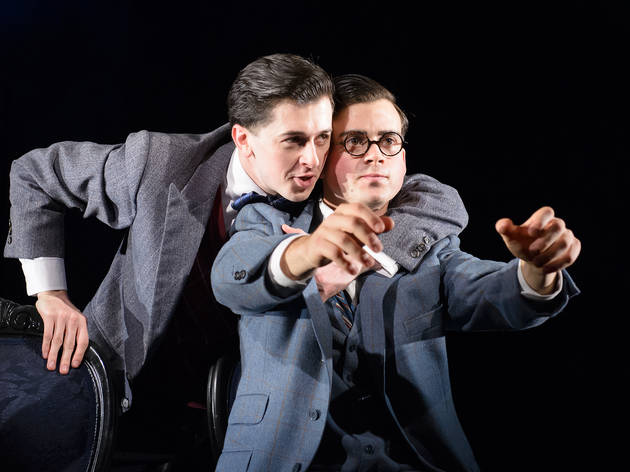 1/7
Photograph: Michael Courier
Jordan Brodess and Japhet Balaban in Never the Sinner at Victory Gardens Theater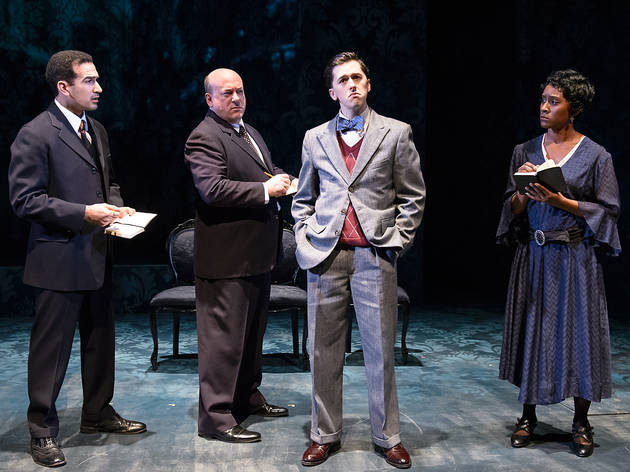 2/7
Photograph: Michael Courier
Demetrios Troy, Bill Bannon, Jordan Brodess and Celeste M. Cooper in Never the Sinner at Victory Gardens Theater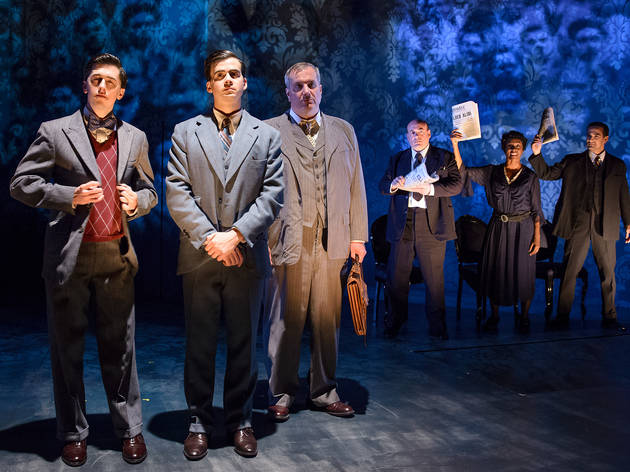 3/7
Photograph: Michael Courier
Never the Sinner at Victory Gardens Theater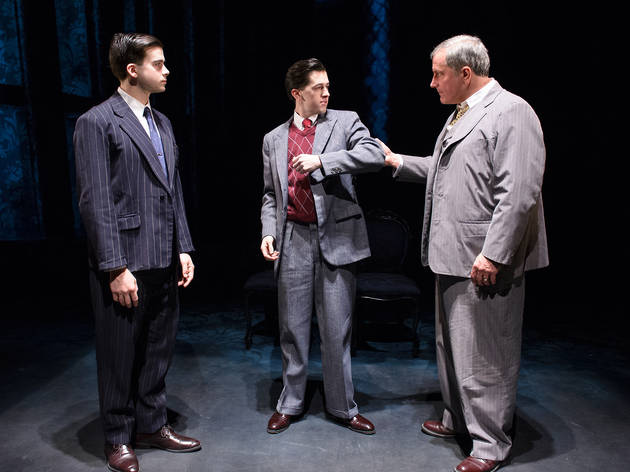 4/7
Photograph: Michael Courier
Japhet Balaban, Jordan Brodess and Keith Kupferer in Never the Sinner at Victory Gardens Theater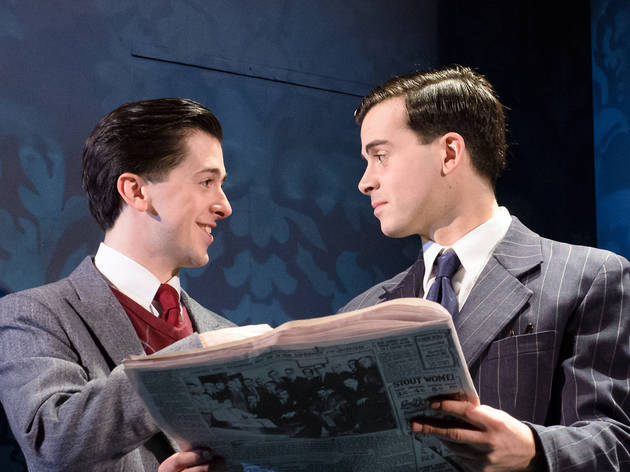 5/7
Photograph: Michael Courier
Jordan Brodess and Japhet Balaban in Never the Sinner at Victory Gardens Theater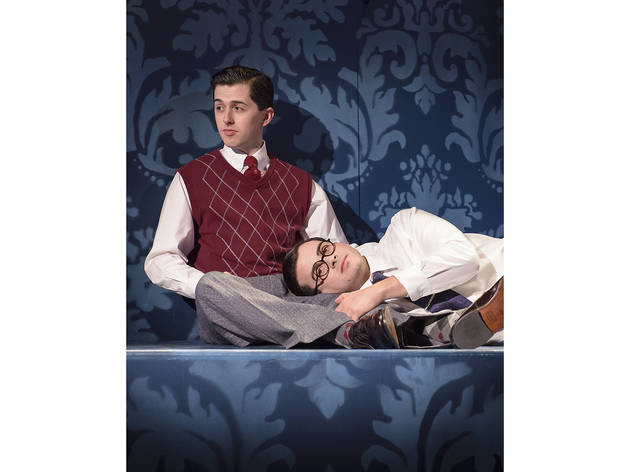 6/7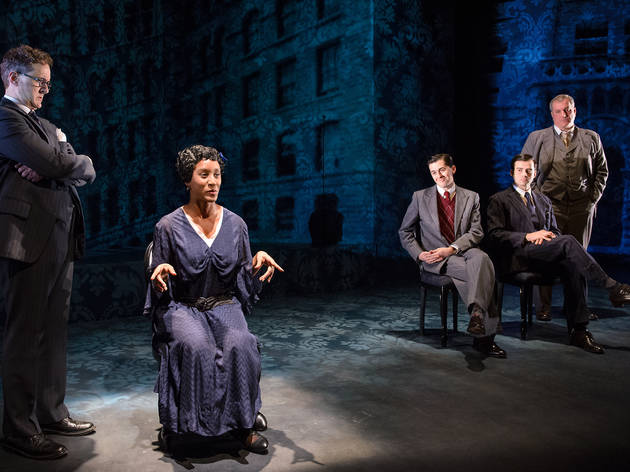 7/7
Photograph: Michael Courier
Derek Hasenstab, Celeste M. Cooper, Jordan Brodess, Japhet Balaban and Keith Kupferer in Never the Sinner at Victory Gardens Theater
Victory Gardens relitigates an early 20th-century scandal in John Logan's 1985 courtroom drama.
If Leopold and Loeb didn't exist, as the saying goes, then Ryan Murphy would have had to invent them. Their story has everything he could have asked for: sex, money, smarts, an inexplicable motive and lurid, violent murder. From the vantage point of 2015, they look like a burlesque parody of white male privilege run amok. But to playwright John Logan, they also made a perfect test case for the application of empathy. Can an audience be made to feel for these two, these smirking, ubermensch monsters? Their laywers argued against the death penalty, while Logan's play Never The Sinner argues in favor of their humanity.
Director Gary Griffin keeps a steady hand on this fast-paced, info-dumping script, directing traffic so the actors can keep their feet on the accelerator. As Leopold and Loeb, Japhet Balaban and Jordan Brodess let occasional moments of fear, tenderness and uncertainty bleed through the characters' callow exteriors. The play is nominally in the shape of a courtroom drama, a subgenre that often lives and dies on the strength of the lawyers, and here both of them are in fine form. Keith Kupferer as Clarence Darrow ignites Inherit the Wind fantasies while, as prosecutor Robert Crowe, Derek Hasenstab brings a bruised shading to the man's shining moral rectitude.
As with many scripts that wear their research on their sleeve, the play sometimes feels like it's on historical autopilot. It rarely lags, but it's always earthbound. It never soars. The bland wallpaper void of a set and the unimaginative projections don't help either. But, in the end, the play still makes its case.
Victory Gardens Biograph Theater. By John Logan. Directed by Gary Griffin. With Japhet Balaban, Bill Bannon, Jordan Brodess, Celeste M. Cooper, Derek Hasenstab, Keith Kupferer, Demetrios Troy. Running time: 1hr 40mins; no intermission.