Oracle Productions named recipient of 2014 Emerging Theater Award
The Lakeview theater is the eighth winner of the League of Chicago Theatres' honor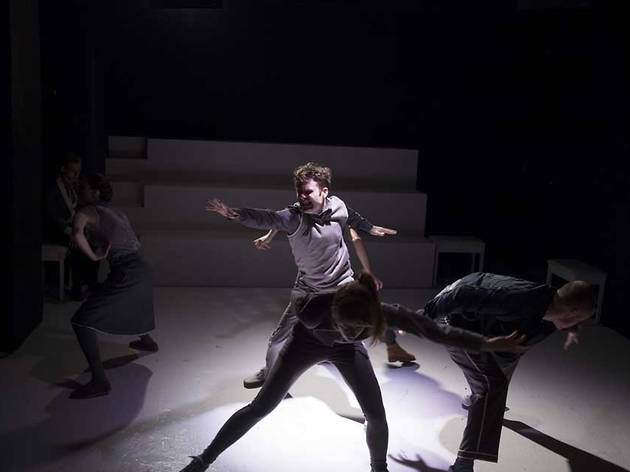 Oracle Productions will receive the 2014 Broadway in Chicago Emerging Theater Award at next week's League of Chicago Theatres annual gala. Oracle, which charges no admission to its Lakeview storefront under a producing model it terms "Public Access Theatre," was selected by a vote of League member companies from a group of five finalists which also included Filament Theatre Ensemble, Jackalope Theatre, Pavement Group and Sideshow Theatre Company.
The Emerging Theater Award, which has been sponsored by Broadway in Chicago since its inception in 2007, brings with it a prize of $5,000 and a marketing and advertising package. To be eligible, theaters must have been incorporated at least three but no more than ten years.
Oracle also has nominations for 11 Joseph Jefferson Awards at tonight's Non-Equity ceremony, the second most of any company, for its productions of Pink Milk and The Mother.