Orlando at Court Theatre | Theater review
Sarah Ruhl's adaptation of Virginia Woolf's gender-bending novel takes away the book's bite.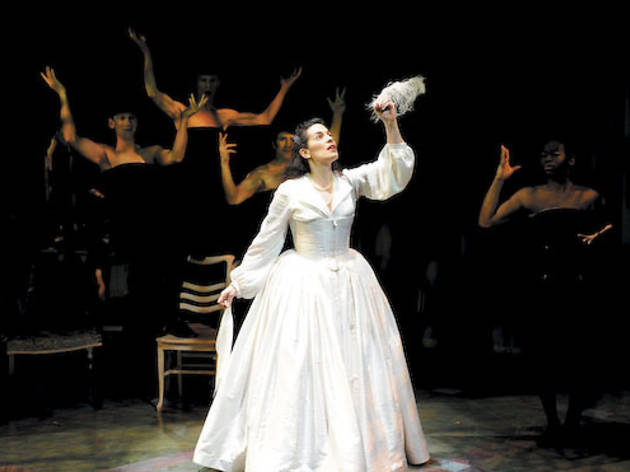 A teenage nobleman becomes a favorite of Queen Elizabeth, falls in love with a Russian princess and, just in time for intermission, wakes up to discover he's mystically turned into a woman in Ruhl's adaptation of Woolf's mock biography. Sticking to the novel's framework seems to rein in some of Ruhl's typical flights of fancy, but, if anything, she sticks too closely to the script: Much of her work simply transfers Woolf's past-tense narration into the mouths of Carle and a chorus of corseted courtiers (Thomas J. Cox, Adrian Danzig, Kevin Douglas and Lawrence Grimm, camping it up) who attend her.
Carle shines in a long overdue spotlight role, and Thebus's production is visually gorgeous, with Collette Pollard's spare scenic design featuring layers of billowing curtains. (Watch out, however, for the inevitable second-act appearance of umbrellas, Ruhl and Thebus's all-purpose expressionistic symbols that seem to materialize in every show.) But Ruhl's edit of Woolf's prose feels ultimately empty; the playwright's take on the author's gender-bending, centuries-spanning hero(ine) seems to come from a facile, present-day point of view, and what's worse, it's underdramatized. This is Woolf with no teeth.