Our Country's Good at Shattered Globe Theatre: Theater review
A play is staged by 18th-century Australian convicts in Timberlake Wertenbaker's metatheatrical drama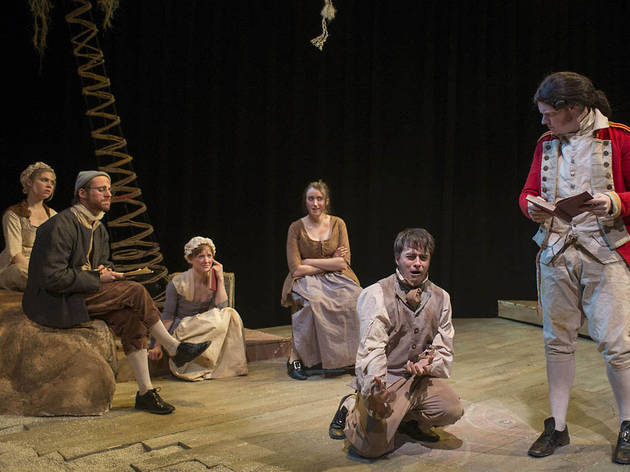 1/5
Photograph: Michael Brosilow
Our Country's Good at Shattered Globe Theatre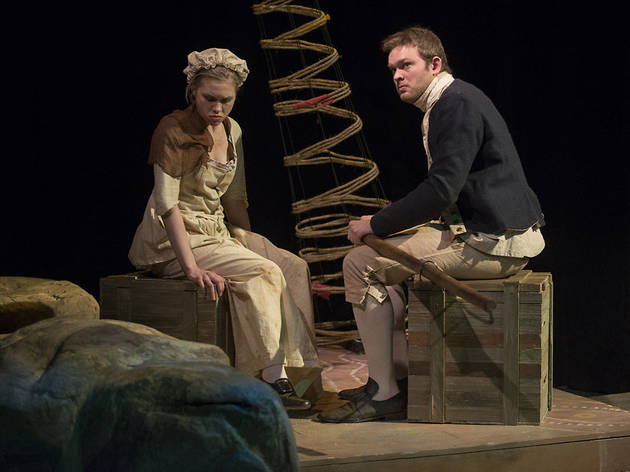 2/5
Photograph: Michael Brosilow
Mary Franke and Drew Schad inOur Country's Good at Shattered Globe Theatre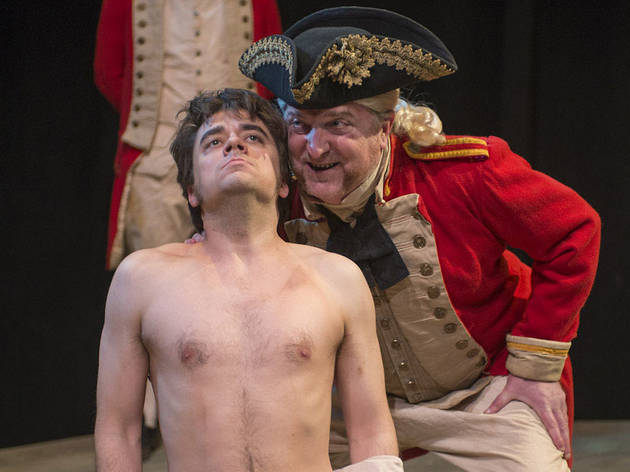 3/5
Photograph: Michael Brosilow
Kevin Viol and Ben Werling inOur Country's Good at Shattered Globe Theatre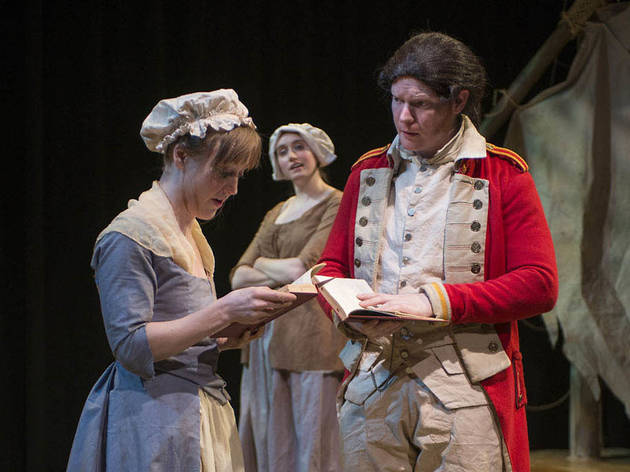 4/5
Photograph: Michael Brosilow
Abbey Smith, Christina Gorman and Steve Peebles inOur Country's Good at Shattered Globe Theatre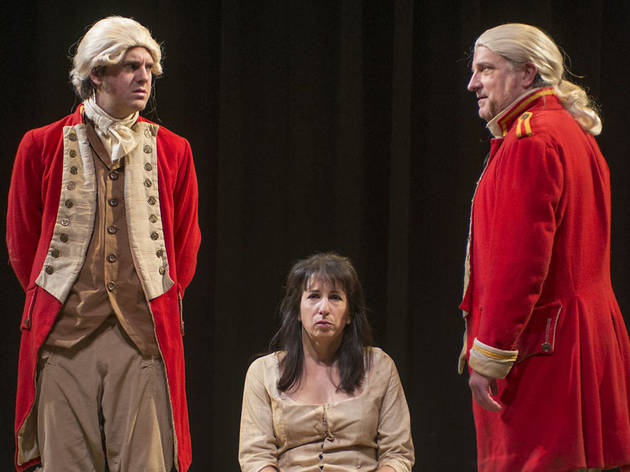 5/5
Photograph: Michael Brosilow
Addison Heimann, Eileen Niccolai and Ben Werling inOur Country's Good at Shattered Globe Theatre
Three years ago, Northwestern neurobiologist Nina Kraus paired up with an L.A.-based nonprofit music education program to prove scientifically what teachers have known on an anecdotal basis forever: better arts education makes for better students, especially when those students reside in hell. Just ask the participants of American prison theater programs, or any one of these 1,500 Cebuan MJ fans. Timberlake Wertenbaker's 1990 metadrama makes a similar argument, pitting forward thinking British Capt. Arthur Phillip (Drew Schad) and 2nd Lt. Ralph Clark (Steve Peebles) against their conservative peers and commanders in a battle for the discipline and moral betterment of an 18th-century Australian penal colony.
Maj. Robbie Ross (a snarling, imposing Ben Werling) and Capt. Watkin Tench (Arch Harmon) believe prisoners needn't be taught anything they couldn't learn by watching their friends dangle at the end of a noose. With no mental stimulation to speak of to be found in the desert wasteland, the threat tactic starts to backfire. Prisoners don't just become desensitized to the carnage; they passively accept it as entertainment. For Shattered Globe Theatre, unceremonious death is at both the forefront of the colonists' minds and Roger Smart's production and set design, which centers on a morbid palm tree grown out of tangled rope. It's an ingeniously simple installation piece made haunting, spectacular even, by the way it looms over every action. Here, not even shade provides relief. In order to supplement justice with rehabilitation—they'll come home eventually, after all—a play's the thing, thinks Philip, and against his incredulous fellow soldier's recommendation, Clark sets out to cast and direct a Restoration comedy, The Recruiting Officer.
Wertenbaker's think piece oscillates between commentary on theatrical tropes (double casting, Brechtian historical distancing) and play-within-a-play hijinks. As an illiterate, venomous outcast starved for an outlet for self-expression and comradery, Eileen Niccolai is a standout in both realms. Smart's production overall, though, seems more at home in chatty, dramaturgical question-and-answer scenes than in the human dramas driving them.