Our Dad Is in Atlantis at 16th Street Theater | Theater review
Javier Malpica's stunning parable views life on the brink through innocent eyes.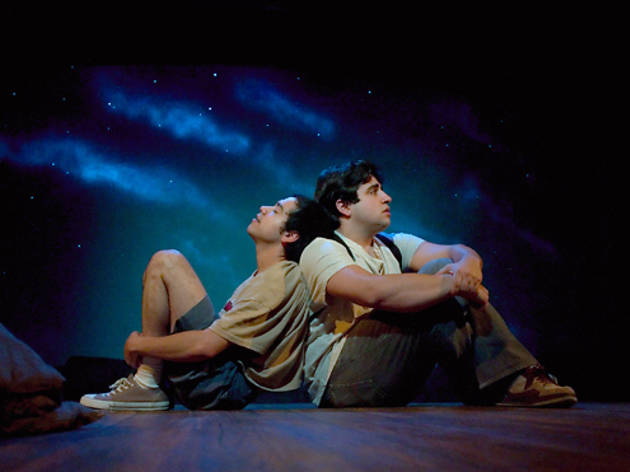 Big Brother (Garcia) quickly corrects Little Brother (Ortiz) for his misreading of a postmark: Their emigrant father has left Mexico not for the legendary sunken city, but for the home of the Braves. Malpica's 2005 play abounds with such subtle touches, conveying at once the tenuous understanding of its young characters and the mythic potential of their seemingly inconsequential lives. As it slowly moves toward a shattering conclusion, the piece presents a string of childhood vignettes; while the boys tussle and dream about baseball and girls, though, the decisions that fix their destinies in a downward spiral are made offstage, glimpsed in allusions here to a switch-wielding grandmother, there to an aunt and uncle unwilling to pay for their education. It's a chilling formal device for depicting existence on the global periphery.
Filmer's spare production highlights the laconic power of Malpica's parable. Garcia does masterful work as the older brother, occasionally registering his bleak situation with a stoic stare like something out of a De Sica film. Ortiz has the trickier task of playing pre-adolescent; while in spots he amps up the childlike to sugar-high levels, his guileless enthusiasm is crucial to Our Dad's ultimate hammer blow. The play's as eloquent and brutal as Dickens or The Grapes of Wrath; it should be required viewing in Arizona schools.