Peer Gynt at Polarity Ensemble Theatre | Theater review
Ibsen's early epic feels constrained in Robert Bly's choppy translation.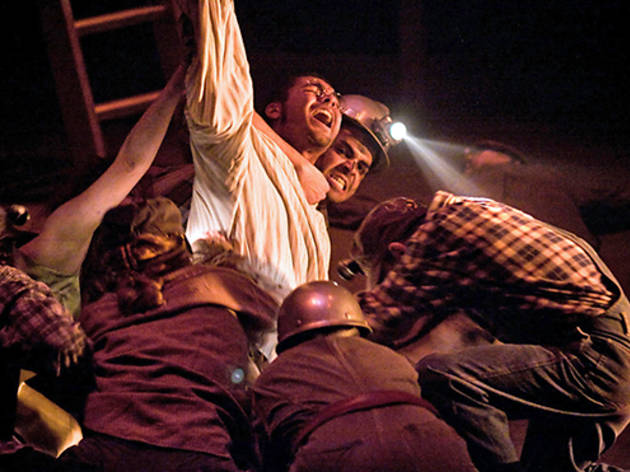 Before he sired modern dramatic realism, Henrik Ibsen wrote this crazy-ass verse play—a hodgepodge of social satire, Faustian allegory and Nordic fantasy (there are trolls involved). Though Ibsen displays his unsparing progressive conscience here as in his major prose dramas, he also opts for an uncharacteristic buoyancy and an epic scope unseen in his confined, naturalistic plays.
Jeremy Wechsler sets his fitfully effective staging in a location resembling Depression-era Appalachia. A three-piece band provides rootsy accompaniment, some characters have Southern accents, and Rachel Lambert's costumes call to mind Walker Evans's photos of sharecroppers. Seen in this light, Ibsen's fabulist protagonist comes across as an all-American charlatan trying on one identity after another—village idiot one day, robber baron the next.
Robert Bly's translation (written for a 2008 production at the Guthrie Theater in Minneapolis) is attuned to contemporary resonances and maintains a galloping momentum, except in scenes written in rhyming couplets that have a numbing, singsong quality. Bly has cut much of the five-act original to fit it into a reasonable playing time, and the results can feel choppy and too tame, as if the translator felt obliged to rein in Ibsen's far-out flights of fancy. Accordingly, Wechsler's production is at its best in the play's grounded, relatively realistic comic scenes, such as those set at a country wedding or those between Peer and his mother. Whenever we enter the realm of the mythological or surreal, on the other hand, the show suffers from a distinct lack of magic.