Peter Pan's Shadow Part One: Neverland at Dream Theatre Company | Theater review
Jeremy Menekseoglu trains his grim vision on the boy who wouldn't grow up.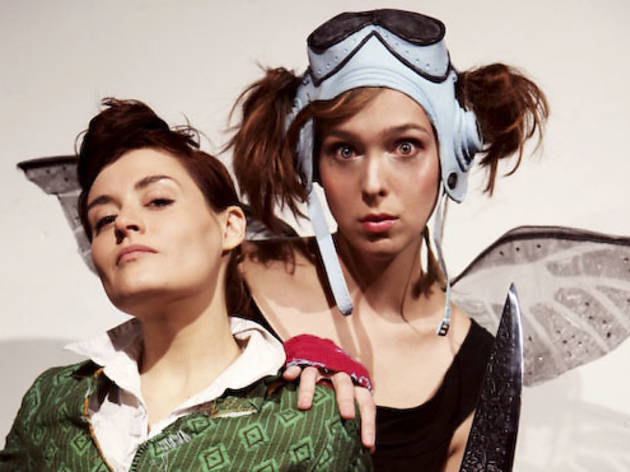 The first installment of Jeremy Menekseoglu's new three-part take on J.M. Barrie's classic children's story brings to the forefront a fact—known to teachers and parents—that's usually skirted in more kid-friendly adaptations: Children, for all their wide-eyed innocence, can make for despicable human beings. Petulant, morbidly curious, emotionally volatile and narcissistic, Menekseoglu's knife-wielding Peter Pan (Mishelle Apalategui) bears almost as much resemblance to one of Anthony Burgess's droogs as Barrie's boy who never ages.
Looking for a quick dose of validation, Peter drags Tinker Bell (Annelise Lawson, playing Tina Turner to Peter's Ike) to his mourning mother's window, hoping for a glimpse of some emotionally satisfying grief. Instead, he meets his kid sister (Anna W. Menekseoglu), and after a brief excursion to a production of Pirates of Penzance in pursuit of Mom and Dad, decides he too should become a pirate king. Back in Neverland, that post, of course, is already occupied.
Jeremy Menekseoglu, who also directs, achieves some whimsy here and there—Captain Hook's deadpan amputation earns a genuine laugh, and the projections by Lawson add an element of fantasy—but he doesn't deliver on his promising concept of a darker exploration of Peter's world. Part One is too grim for young audiences but too thematically slight for adults. Part Two opens in May; that leaves three months for Peter Pan's Shadow to grow out of its own arrested development.