Pony at About Face Theatre | Theater review
Sylvan Oswald's 21st-century riff on Büchner's Woyzeck and issues of transgender identity tosses out plenty of compelling puzzle pieces, even if they don't fit neatly together.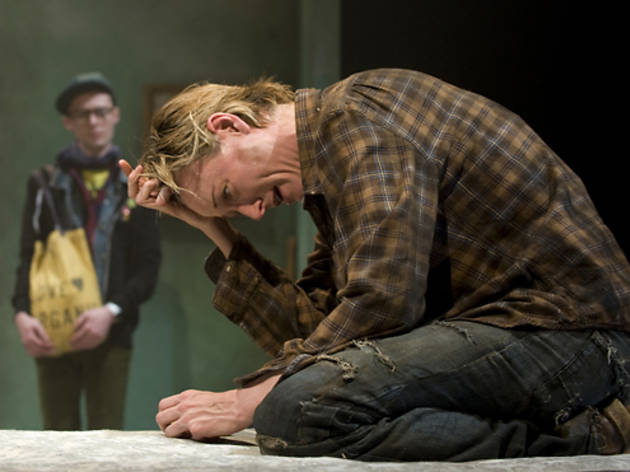 Combining a 21st-century revision of Büchner's Woyzeck with an exploration of transgender identity, New York–based playwright Oswald's new work is a stylishly elusive puzzle. What brought the reticent Pony (Kelli Simpkins) to the outskirts of town, and what dark past is he trying to leave behind? Who's the father figure that young Heath (Matthew Sherbach) is desperately seeking? Why exactly is Marie (Kristina Valada-Viars) so obsessed with a recent murder-suicide?
As the intrigue piles up, though, a more pressing question emerges: What exactly is the focus of this play? Marie's increasingly histrionic reflections on self, other and violence seem divorced both from the Woyzeckian triangle formed by her, Pony and Stell (Jessica Hudson) and from the potently suggestive issues of gender and lesbian history raised by Heath and the butch doctor Cav (Janet Ulrich Brooks). Oswald has an impressive gift for scattering shards of meaning, and his play is ably served by Metzgar's smooth direction and Tom Burch's eerie, evocative set. But too much of the second act is spent pushing the pieces into a rough coherence.