pool (no water) at Vitalist Theatre | Theater review
Mark Ravenhill's dark satire of art, artists, envy and commerce gets lost amid movement exercises in Vitalist's Chicago premiere.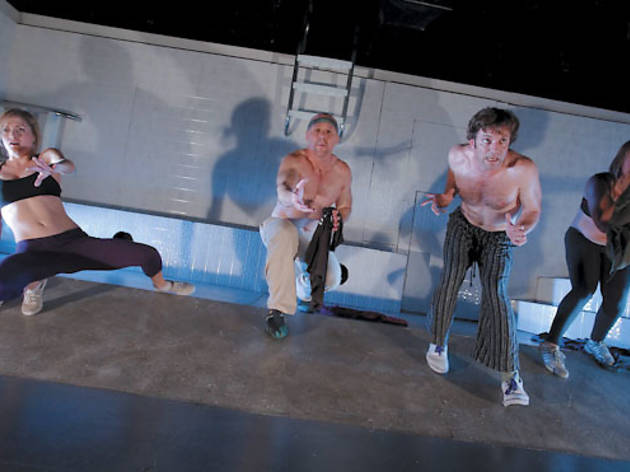 Crouched at the bottom of an empty pool and worn out from 75 minutes of running, jumping and rolling, a nameless man says, "We have taken a wrong journey into art, and it has taken us nowhere." He's one of four narrators in Mark Ravenhill's 2006 drama, struggling artists who turn to despicable acts in their quest for success. When their big-time friend dives into her newly drained pool, the four speakers decide to document her recovery while physically defiling her comatose body, all in the name of "art."
Written as a collective monologue that can be split as the director sees fit, the challenging piece never comes together under Liz Carlin Metz's disjointed direction. The work by Ravenhill, the British contrarian best known for 1996's Shopping and Fucking, requires an intense sense of desperation, but lengthy, repetitive movement sequences prevent the cast from fully conveying its emotions. At the top of the show the physicalizations effectively capture the freedom and ecstasy of playing in the pool. But they become increasingly unnecessary as the play drifts into darker territory. Based on the principles of contact improvisation, the purposeless movement disrupts whatever dramatic momentum the show gathers between segments of coordinated flailing.
During an early speech that makes impressive use of the word cunt, Anne Sheridan Smith shows how powerful Ravenhill's free-form script can be when not interrupted by tiresome choreography, neon-colored lights flashing like warning signs on a wrong journey to nowhere.