Pretty, Smart, Poetic at Odradek Theatre Company | Theater review
Brigham Mosley's lovely new work poses questions of identity.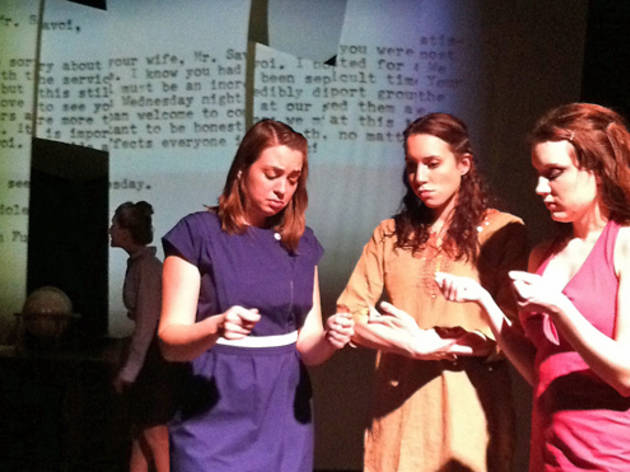 Is it possible to be autonomous and in love? What does it mean to be yourself? What if that self turns out to have been based on a lie? These are just some of the many questions posed by young Oklahoma native Mosley's new play. Pretty is the story of the three Savoi sisters—Pram, Sine and Pom—shaped by their father to be (what else?) pretty, smart and poetic, respectively. As the youngest, sensitive and poetic sister, Pom's coming-of-age becomes the center of the play. It's not surprising, perhaps, that she struggles most with the revelation of her father's lies.
The plot shifts a bit too easily toward the end of Act I, revealing the extent of the father's deception. Overall, however, this is a smart and beautifully rendered work of poetic theater. Mosley creates a world where characters speak in verse, where the Kama Sutra or Annie Hall might fall from the sky (requisite guides to anyone's coming-of-age, I'd think). While it's labeled a dark fairy tale, there's a lightness of tone at play; Quijano and Mosley (supported by the lovely animations of Gwyneth Anderson) understand that the theater is a place to make magic, to pursue what might seem an impossible hope. Mosley ultimately is exploring what it means to shape a self that resists a parent's vision—how terrifying, yet liberating, that can be. He understands too that, while risky, this resistance is something to celebrate.