Pygmalion at Stage Left Theatre and Bohemian Theatre Ensemble | Theater review
Shaw's original, in an overly broad revival, is likely to make you wish for My Fair Lady.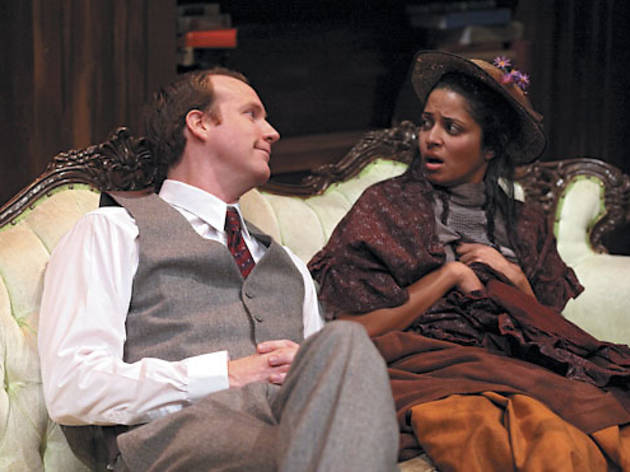 It might be George Bernard Shaw's best-known work, but this 1912 piece is perhaps better known as the source material for the Broadway musical My Fair Lady. In this coproduction between Stage Left Theatre and Bohemian Theatre Ensemble, both companies currently in residence at Theater Wit, one finds oneself wishing for the more fleshed-out Lerner and Loewe work.
Phonetics professor Henry Higgins (Steve O'Connell) strikes a bet with his colleague Colonel Pickering (Sandy Elias) that he can pass off Cockney flower seller Eliza Doolittle (Mouzam Makkar) as a high-class lady in six months' time. Unlike his later adapters, Shaw leaves most of the character development offstage. Makkar, so magnetic in other shows such as Collaboraction's [node:90652 link=1001;], keeps her portrayal of Eliza too cartoonishly tomboyish in the early scenes and too contained later on. The rest of the cast tends to follow suit, though Mark Pracht impresses as Eliza's opportunistic father, and in the final scene O'Connell at last finds some amusement in Higgins's boyish petulance.