Sex with Strangers at Steppenwolf Theatre Company | Theater review
Laura Eason's new work has potential, but despite the hard work of actors Sally Murphy and Stephen Louis Grush, her characters remain murkily defined.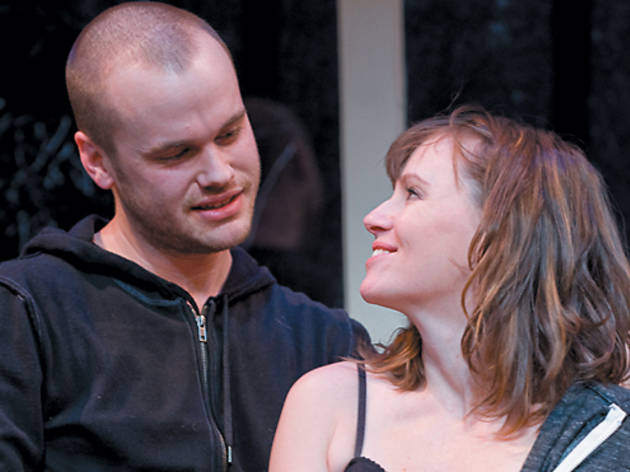 Part bubbly romcom, part play of ideas, Eason's new work has potential, but like its two wayward lovers, it's not yet clear about its path to full realization. Appearing in full production after its 2009 debut in Steppenwolf's First Look series, Sex with Strangers sports a premise seemingly ripped from The New York Times's "Modern Love" column: Olivia, a writer in her late thirties, just emerging from the block created by her first book's poor reception, hooks up with a thinly disguised Tucker Max named Ethan, whose poor personal boundaries have made him a blogospheric sensation. In a kind of reverse Pygmalion, Ethan teaches Olivia to use the Internet as a launching pad to success on a scale she barely dreamed possible.
Eason structures her play meticulously, with symmetries abounding. Early on, Olivia wonders at Ethan's success on the Times best-seller list, and Ethan echoes that wonder later when Olivia's signed by Farrar, Straus and Giroux. That particular mirroring highlights the oddly vague identities that plague Olivia and Ethan; even as it explains the attraction each might hold for the other, it undermines the sense of colliding worlds that might generate more sparks. Both seem equally ambivalent about artistic ambition, worldly success and each other. Zippy dialogue and the intriguing clash of generations keep the first act perky, but the second act stalls in a morass of murky expectations. Murphy and Grush work hard to make these ciphers vital, but the results remain less seductive than any play called Sex with Strangers has a right to be.