Sexy Baby at Hell in a Handbag Productions | Theater review
David Cerda's satirical "docu-musical" about the child-pageant circuit tracks a whole pack of honey boo boo children.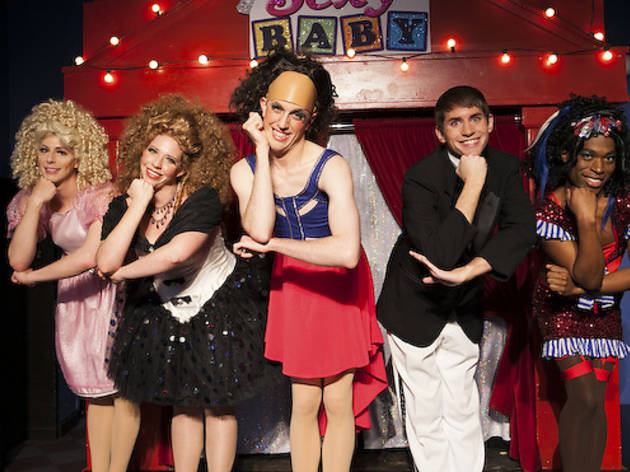 At the Miss Sexy Baby pageant, tarted-up toddlers fight for the crown as they perform scenes from Beyoncé movies and stripteases to the techno remix of Josh Groban's "God Bless America." Gypsy by way of Toddlers & Tiaras, David Cerda and Scott Lamberty's new "docu-musical" is a cheeky look at the children who compete in beauty pageants and the demented parents who force them to.
The book doesn't attempt to incorporate much commentary or criticism, but there are plenty of silly faces and over-the-top drag queens. Cerda's story takes the already cartoonish characters of the real-world child-pageant circuit and puts them through Hell in a Handbag's signature camp filter. The cast includes gay pageant trainers modeled after Siegfried & Roy and a four-year-old named Beyansay (hilarious adult actor Alex Grelle), who has a polyurethane plate for a forehead after an accident at Wal-Mart.
Sexy Baby is a children's show for gay adults—which isn't necessarily a bad thing, but sloppiness among the cast cuts into the comedy. Line flubs are frequent, and the large ensemble has difficulty moving on the small Mary's Attic stage. The skilled singers are overqualified for Cerda and Lamberty's largely derivative score: "The Sexualization of the Children of the Nation" is a modified "Supercalifragilisticexpialidocious."