Smokey Joe's Cafe at Theo Ubique Cabaret Theatre | Theater review
A first-rate ensemble rocks and rolls through the Leiber and Stoller catalog in a powerhouse revue revival.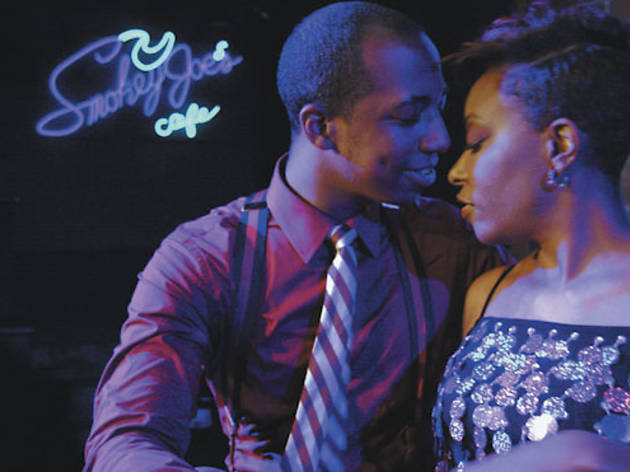 Grammys and rock & roll influence forever seared into the American songbook notwithstanding, the names Jerry Leiber and Mike Stoller aren't as household as the titles of their hits. Of the 39 exquisitely revived in Theo Ubique's slick, handsome and polished production under the musical direction of Jeremy Ramey, you're bound to recognize more than a handful. Audiences will be familiar with "Fools Fall in Love," "On Broadway," "Charlie Brown" and "Jailhouse Rock." That they were all composed by the same duo may come as more of an epiphany.
Director and choreographer Brenda Didier's production highlights the inherent theatricality of 1950s rock & roll and R&B hits with subtle, relaxed staging, a vocally suave crew of energetic fresh faces and—thanks to the 1995 revue's plotless format—not much else, save for a cozy, jazzy club set by Adam Veness. Powerhouse Robin K. Dasilva's tent-revival "Saved" musters all the giddiness of an 11 o'clock number, and the ensemble-wide "Stand By Me" achieves a touching, honest intimacy only possible in a space like Ubique's No Exit Cafe. The actors, easily on the short list of up-and-comers in Chicago musical theater, have talent to fill a bigger stage; audiences who enjoy them here first will consider themselves spoiled.