Stage Kiss at the Goodman Theatre | Theater review
Sarah Ruhl's latest reads at first like a mash note to the theater, but ends up sounding more like a Dear John letter.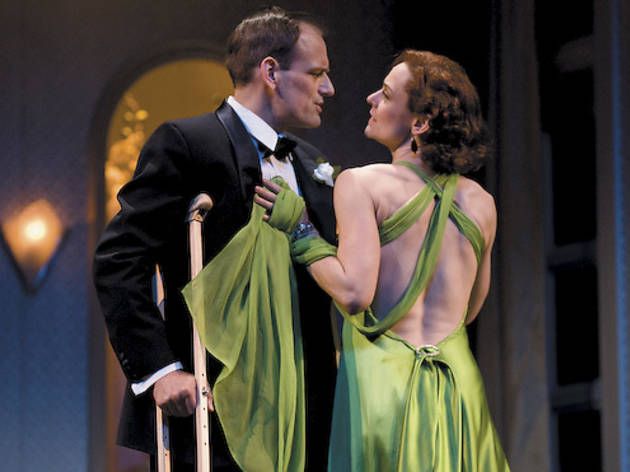 Ruhl's newest work spends its first act looking as if it's the playwright's love letter to the theater. A middle-aged actress (Bacon) awkwardly auditions for what would be her return to the stage after many years away; she gets the part, only to discover her romantic lead (Montgomery) is a fondly remembered ex. As they rehearse their revival of a silly 1930s melodrama, they find the play's romance bleeding into their real lives—despite the man's girlfriend and the woman's husband and teenage child.
As equal parts backstage in-joke, parody of early-20th-century plays and exploration of the emotional toll that actors undergo in their work, Ruhl's first act is engaging enough, even if her observations aren't quite revelatory (Bacon's character notes that parts for women are either Juliet or Lady MacBeth, with nothing in between). Post-intermission, though, as Bacon's and Montgomery's characters (named only She and He) carry on their showmance to the detriment of their offstage existences, Ruhl's work becomes less empathetic and more indicting of theater professionals. When He and She, romanticizing their bankrupt youth, head to Detroit with their director (Ross Lehman) to do a shitty, "gritty" drama, Ruhl seems to be kicking sand in the faces of those who bring her works to life every night.
By the time She's husband (Scott Jaeck) returns to tell her it was unfair of the theater to cast her, with her sweet, overactive imagination, in that kissyface play opposite her ex, Stage Kiss feels less like a mash note to the theater than a pink slip.