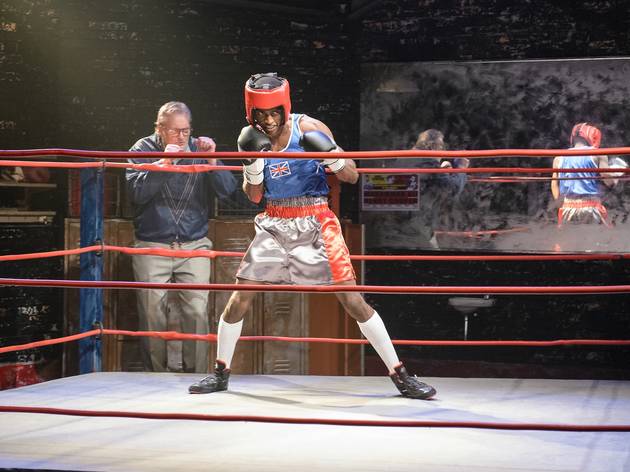 1/5
Photograph: Michael Courier
John Judd and Maurice Demus in Sucker Punch at Victory Gardens Theater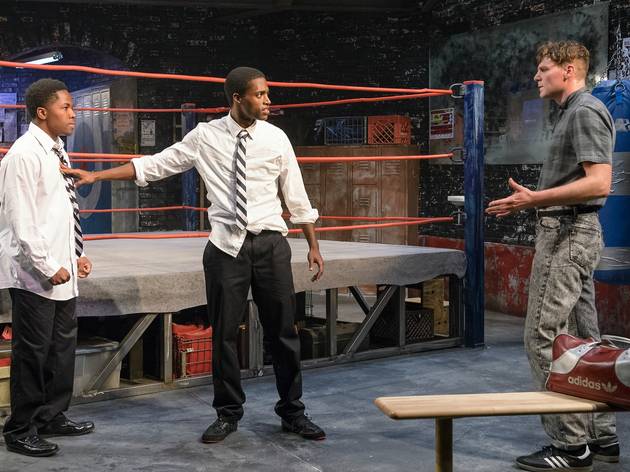 2/5
Photograph: Michael Courier
Denzel Love, Maurice Demus and Walter Briggs in Sucker Punch at Victory Gardens Theater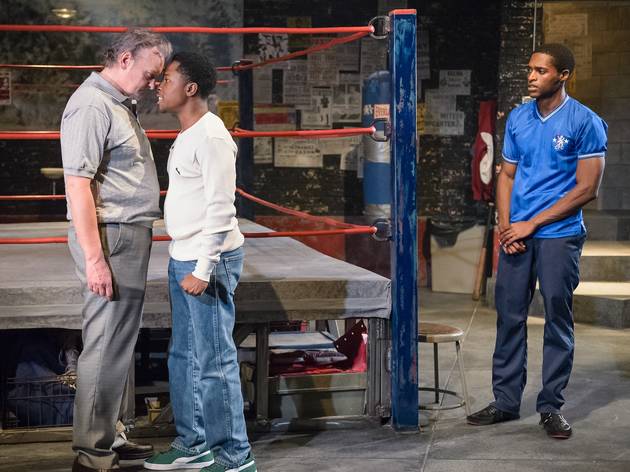 3/5
Photograph: Michael Courier
John Judd, Denzel Love and Maurice Demus in Sucker Punch at Victory Gardens Theater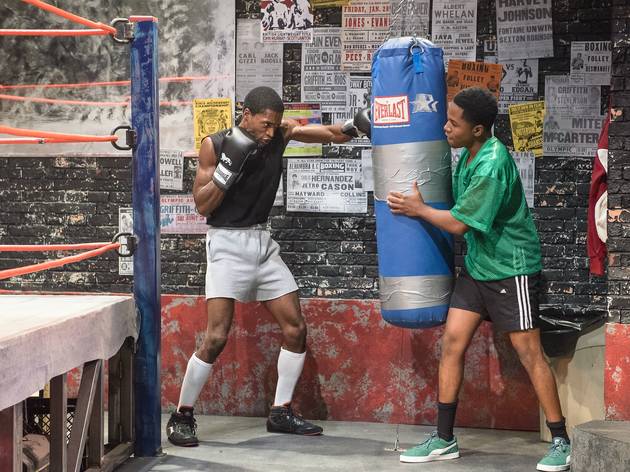 4/5
Photograph: Michael Courier
Maurice Demus and Denzel Love in Sucker Punch at Victory Gardens Theater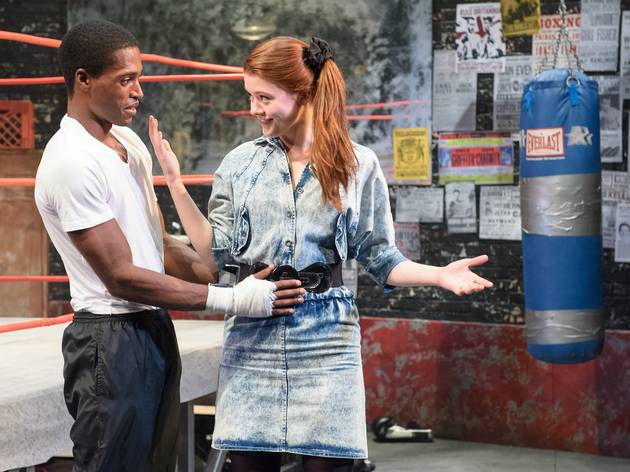 5/5
Photograph: Michael Courier
Maurice Demus and Taylor Blim in Sucker Punch at Victory Gardens Theater
Roy Williams's engrossing play tells a tale of two boxers in 1980s Britain.
What is it about the sport of boxing that offers such fertile ground for dramatists? Recent years on Chicago stages have been cluttered with pugilistic plays, from revivals of Clifford Odets's 1937 Golden Boy at Griffin Theatre and Rod Serling's 1956 Requiem for a Heavyweight at Shattered Globe, to new works like Brett Neveu's The Opponent at A Red Orchid and Marco Ramirez's The Royale at American Theater Company.
Now Victory Gardens has the Midwest premiere of Sucker Punch, by British writer Roy Williams, to prove the fascination extends across the pond. And in Dexter Bullard's kinetic staging, the results are engrossing. Williams's 2010 play is set in 1980s London, centering on two black youths hanging around a rundown boxing gym: short-statured, short-fused Troy (Denzel Love) and practical, appeasing Leon (Maurice Demus).
As Leon is taken under the wing of the gym's crusty owner, Charlie (John Judd), and embarks on a thrilling rise through the amateur circuit to the Olympics and beyond, he emerges as the play's protagonist. Always spoiling for a fight outside the ring rather than in it, Troy falls away—only to return in a crucial moment as Leon's biggest challenger.
Set against the backdrop of the Thatcher years, Sucker Punch offers Williams the opportunity to study race and racism as they manifested in the U.K., with Leon consistently making acceding choices to advance his career; it turns out "Uncle Tom" retains its power as an insult even in Britain. And with the Brixton riots, protests against disproportionate police harassment of black men, playing a major role, the play speaks all too directly to today's America.
In a thrillingly staged, gorgeously designed production (Lee Fiskness's lighting design is absolutely stunning), the remarkably charismatic Demus stands out amid a terrific ensemble that also includes Taylor Blim as his love interest and Walter Briggs as a bigoted white boxer. Embodying Leon in all his complexities and aspirations, not to mention an impressive athleticism, Demus delivers a star-making knockout blow.
Victory Gardens Biography Theater. By Roy Williams. Directed by Dexter Bullard. With Maurice Demus, John Judd, Denzel Love, Taylor Blim, Walter Briggs. Running time: 1hr 45mins; no intermission.