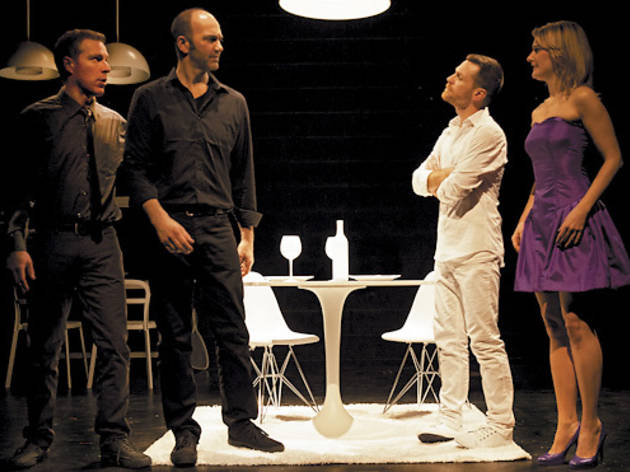 Tables and Beds at Chicago Theater Sweatshop | Theater review
Emilio Williams's new play offers an odd, smart and often surprising look at contemporary romantic yearning.
Writer-director Emilio Williams, a recent transplant to Chicago from Madrid, asks big questions about love, loss and longing in this inaugural production of the Chicago Theater Sweatshop, a troupe determined to build "cross-cultural" theater. Despite this international focus, and a script which heavily alludes to Tolstoy, Bergman and Brahms, this play about the romantic foibles of two couples is decidedly local; set in Chicago (and Lake Geneva), the play liberally references local hot spots, from Yoshi's to the long-lost Belmont Rocks, with a playful self-referentiality.
Given its farcical leanings, the script could be tighter; the second act especially could do with some edits. Nevertheless, this is a surprising and pleading look at both the limitations of committed love and the painful gap between fantasy and reality. With sophisticated lighting and set design, smooth transitions, and strong actors who comfortably bare their bodies, it's easy to admire this production, which, in a presentation of marital woes, ever so skillfully avoids the minefield of clichés around gay and straight coupling.