The best Chicago theater of 2014
From hyper-relevant local stories to thrilling musical revivals to a massive, multi-hour marathon of tragedy, these were the best Chicago plays of the year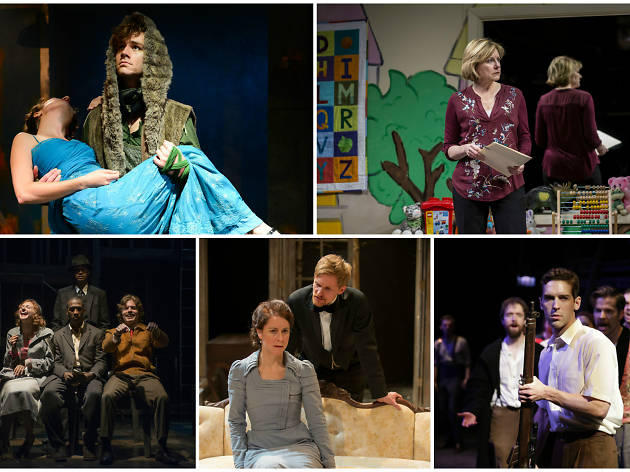 The year on Chicago stages has been a fairly strong one, filled as per usual with ambitious new works, creative stagings and new artists and companies entering the fray ready to make their marks. Offstage, the Chicago theater community has been tested by a rocky road, with the folding of stalwart companies like Theatre Seven of Chicago, Pavement Group and, most shockingly, Next Theatre Company.
RECOMMENDED: Complete list of the best of 2014
On the human side, things were even more devastating, including among the losses of too many others the double-whammy of actors Molly Glynn and Bernie Yvon, killed in tragic accidents within 24 hours of each other; soon after, we said goodbye to performing-arts paterfamilias Sheldon Patinkin, whose 50+ years of nurturing Chicago artists still seem too short.
So it seems exceptionally appropriate that so much of this year's best work came from Chicago theater's tight-knit ensembles. There are star turns here and there on the list (Mary Beth Fisher, Kate Fry, Danni Smith), but they lived among and thrived upon large casts giving their all to the collective whole. And speaking of giving their all, the year's top play couldn't have been made without the loyalty and commitment of an ever-growing company of collaborators to the big ideas of its founder. Read on for the best new productions Chicago's thriving theater scene offered up in 2014.