The Book of Liz
Chemically Imbalanced Comedy at the Cornservatory. By Amy and David Sedaris. Dir. Angie McMahon. With ensemble cast.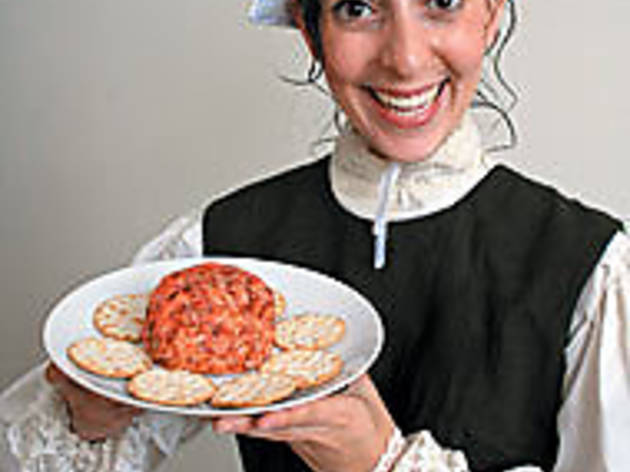 Amy and David Sedaris's satire is a nice match for the folks at Chemically Imbalanced Comedy, a company whose mission is to entertain at all costs. This goal is a particularly tricky one, since balls-to-the-wall wackiness often comes off as desperate for laughs. Here CIC taps into another play that's short, z-z-zany and filled with eccentric characters. But unlike previous works the troupe has taken on, the Sedarises' script also has some resonance—always providing an oddly sweet aftertaste despite the goofs.
Liz (Sarah Rose Graber) is an open-minded member of the Squeamish community, an Amish-like group of the religiously devout and hardworking. Sick of her life making cheese balls and praying all day, she up and leaves, and then stumbles upon a bickering Ukrainian couple who speak in thick English accents. Soon enough, Liz finds a job at Plymouth Crock, a theme restaurant run almost entirely by alcoholics.
Quirky, yes. But part of the script's charm is its simultaneous mockery and embrace of both teetotaling and hard-living lifestyles (and the nonpreachy ending doesn't hurt, either). The trouble here is that many of the performances tend to bank more on odd entrances and exits than what's naturally funny, adding an extra wink to a play that's better left as is. That being said, we must again praise Brian Kash, who was the best part of CIC's Mr. Marmalade; his hyped-up, almost cartoonish presence is really, truly funny.—Tim Lowery