The Casuals at Jackalope Theatre Company: Theater review
A new play set against U.S. nuclear testing in the 1950s needs just a little more clarity in its early going to really speak to present concerns.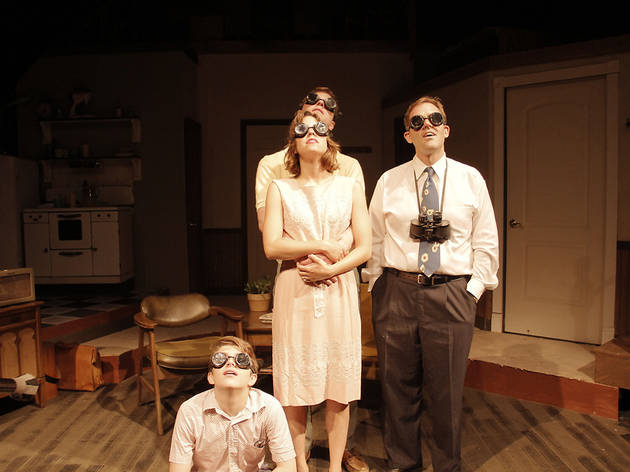 1/3
Photograph: Alex Hand
Sam Kurzydlo, Ellie Reed, Morgan Maher and Ed Dzialo in The Casuals at Jackalope Theatre Company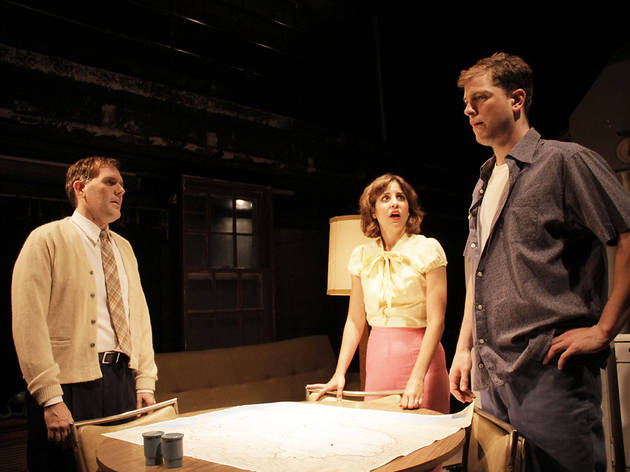 2/3
Photograph: Alex Hand
Ed Dzialo, Ellie Reed and Morgan Maher in The Casuals at Jackalope Theatre Company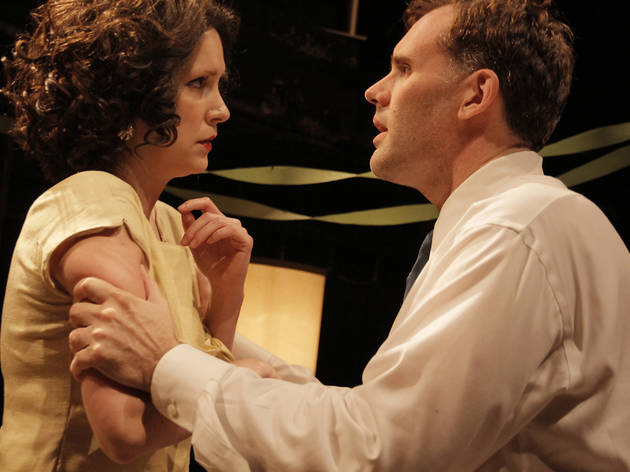 3/3
Photograph: Alex Hand
Somer Benson and Ed Dzialo in The Casuals at Jackalope Theatre Company
Set against a backdrop of ramped-up U.S. nuclear testing in mid-1950s Nevada, co-writers Andrew Burden Swanson and Chance Bone's new drama deals in ideas of trust on several levels, from our confidence in our government to our expectations of full disclosure from our families. In its early going, though, the playwrights and their director, Jonathan Berry—and this is a charge I hesitate to make—put a little too much trust in our ability to follow their story.
Richard (Ed Dzialo) is a veteran and former host of military radio programming who's now working in a screening capacity on a classified testing program. He receives an unexpected visit from a family member (Morgan Maher) while also courting a neighborhood widow (Somer Benson) with a precocious 12-year-old son (played by teenage actor Sam Kurzydlo); we also see Richard in flashback on his first day on his current job, interviewing his first subject (Brad Smith).
These disparate plotlines eventually turn out to be more closely intertwined than we can initially discern, which may sound like par for the course. But for too much of the first act, and despite generally engaging performances, the basic relationships among the various characters remain confoundingly murky—a condition that's compounded by a lack of clarity in the piece's multiple periods (that the first flashback is in fact a flashback is poorly established) and by a similar lack of boundaries in John Wilson's multilevel set, meant to represent three distinct locations amid a single structure.
It's not until a late first-act reveal between Dzialo and Smith that confusion gives way to cohesion, and the much stronger second act allows for some remarkably timely reflection on the sometimes inverse relationship between security and transparency, and which of the two we really favor in both our government and our personal lives. A little tightening of the early scenes could help this period piece speak very clearly to our present day.