The Cherry Orchard at Raven Theatre | Theater review
Like Raven's previous production of The Sea Gull, this Chekhov revival plays for broad laughs rather than nuance.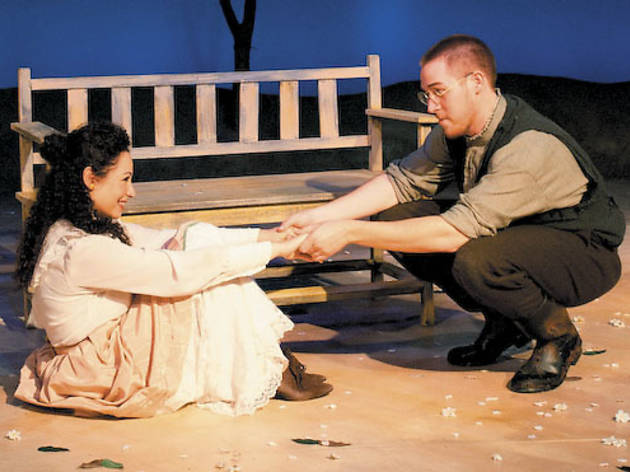 As in Raven's 2007 production of The Sea Gull (which also featured direction by Menendian and translation by Jean-Claude van Itallie), this Cherry Orchard plays for laughs and misses poignancy. A number of Chekhov's secondary characters—Fernando S. Albiar's klutzy Yepikhodov, Kelli Strickland's self-pitying Dunyasha, Manny Buckley's self-serving Yasha—seem to take front and center here thanks to Menendian's ADD direction.
The central tale of an aristocratic family losing its estate—due as much to the family's own mismanagement as to shifts in the class system—gets lost in Menendian's revival. It remains a powerful and relevant story, as evidenced by its regular Chicago revivals, new translations such as Curt Columbus's (seen at both Steppenwolf and Strawdog in the last few years), and modern adaptations like Regina Taylor's Magnolia and Tanya Saracho's El Nogalar (which premiered at the Goodman in 2009 and 2011, respectively).
But in this broadly acted iteration, most of Cherry Orchard's staying power goes by the wayside. JoAnn Montemurro, as matriarch Lyubov, never seems to genuinely connect with her daughters Varya (Helen Young) and Anya (Sophia Menendian), and Frederick Harris's Lopakhin is on a different wavelength from the rest of the cast. Michael Morgan Peters as the tutor Trofimov and Liz Fletcher as governess Ivanovna provide flashes of interest.