The Cripple of Inishmaan at Redtwist Theatre | Theater review
Martin McDonagh's portrait of rural Irish life in the 1930s is uncharacteristically hopeful.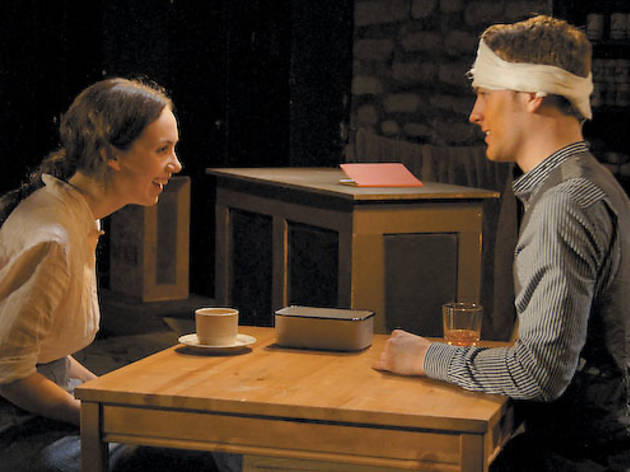 Wander into Redtwist without taking a close look at the playbill, and you might mistake carnage-by-the-pound writer Martin McDonagh's uncharacteristically tender depiction of 1934 Ireland for something by Brian Friel. Sure, there are a few blood packs, offed animals and relentless bullies—it's not exactly Dancing at Lughnasa—but McDonagh explores something different here, a sense of wanderlust and community. The Irish playwright also gives his titular "cripple" (Josh Salt, awfully handsome for a character we're assured can never find a wife) something you don't often see in McDonagh's more acerbic works: hope.
Qualified hope, at least. Self-ordained town meddler Johnnypateenmike (the reliable Brian Parry), whose gossip is typically limited to banal observations and petty feuds, spreads the word that American filmmakers are casting Irish locals for Robert Flaherty's documentary Man of Aran. Against the doubts of his surrogate aunts (Debra Rodkin and Jan Ellen Graves), vicious crush (Baize Buzan) and his own deteriorating health, "cripple Billy" voyages to Inishmore in hopes of escaping his village's mundanity and pursuing an unlikely life in the U.S. McDonagh's script paints a surprisingly empathetic portrait of a deeply insecure and flawed village, and director Kimberly Senior maintains a sense of urgency and comedy even when the story lacks immediate conflict.