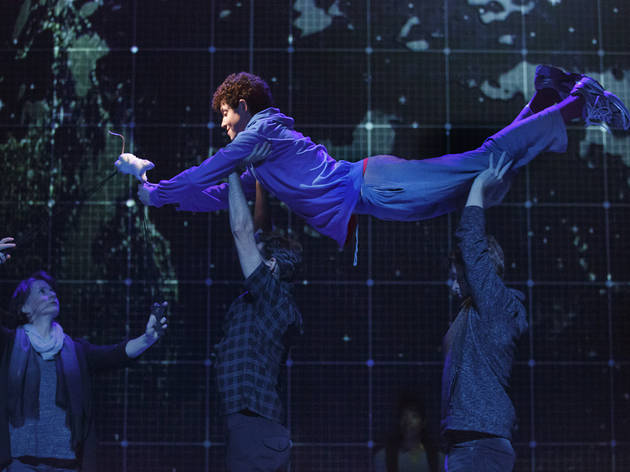 1/8
Photograph: Joan Marcus
The Curious Incident of the Dog in the Night-Time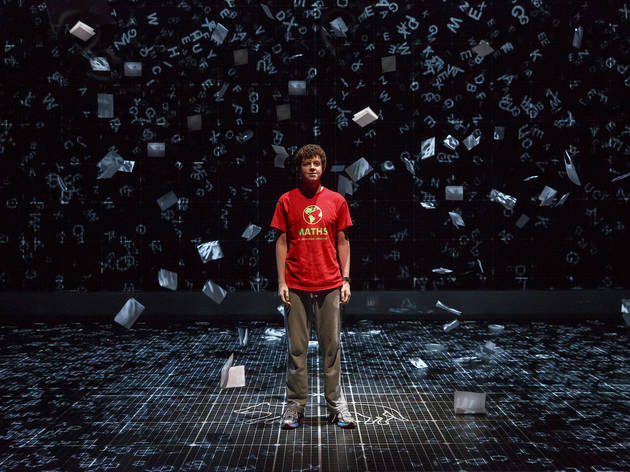 2/8
Photograph: Joan Marcus
Adam Langdon as Christopher in the touring production of The Curious Incident of the Dog in the Night-Time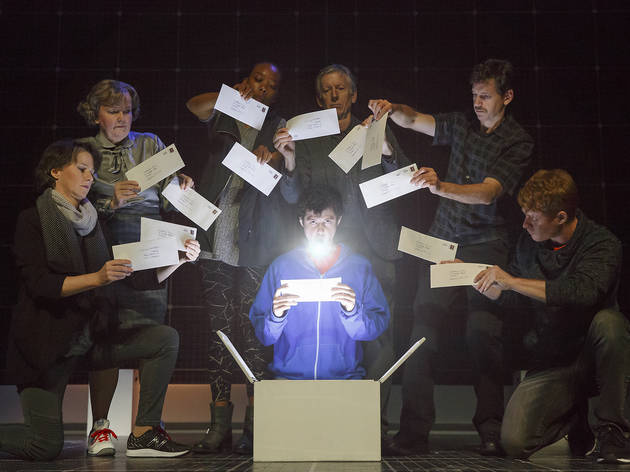 3/8
Photograph: Joan Marcus
Adam Langdon and company in the touring production of The Curious Incident of the Dog in the Night-Time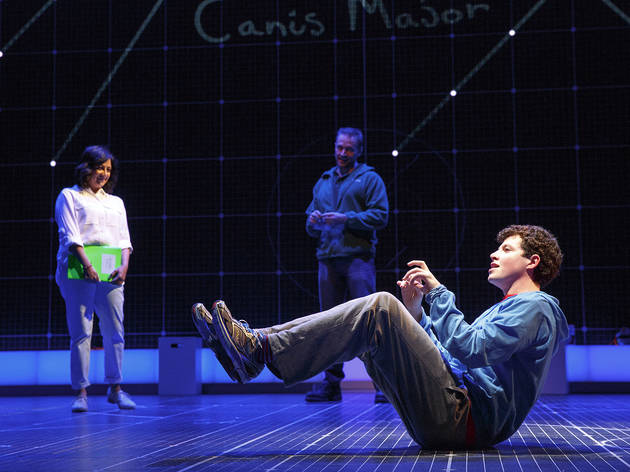 4/8
Photograph: Joan Marcus
The Curious Incident of the Dog in the Night-Time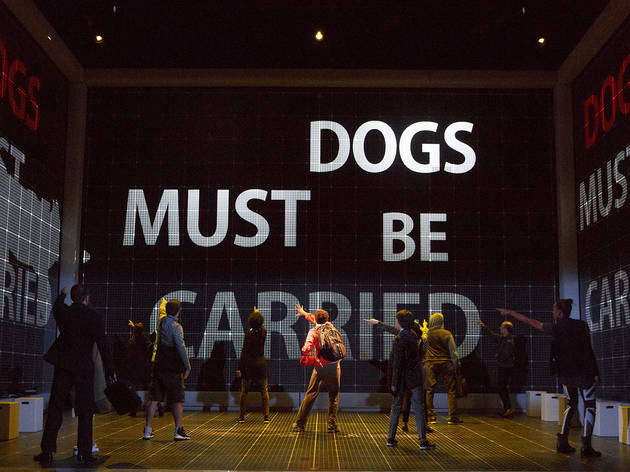 5/8
Photograph: Joan Marcus
The Curious Incident of the Dog in the Night-Time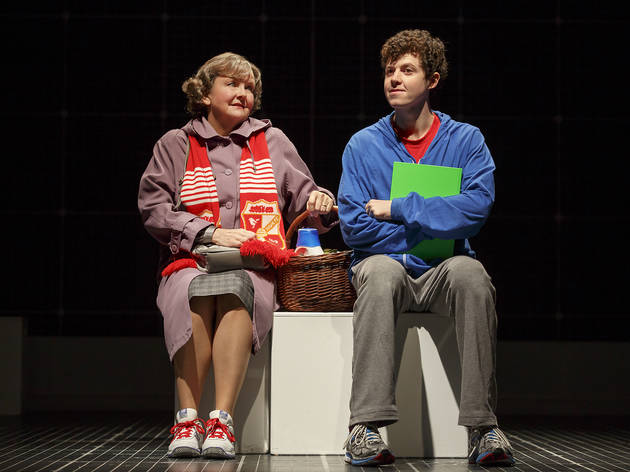 6/8
Photograph: Joan Marcus
The Curious Incident of the Dog in the Night-Time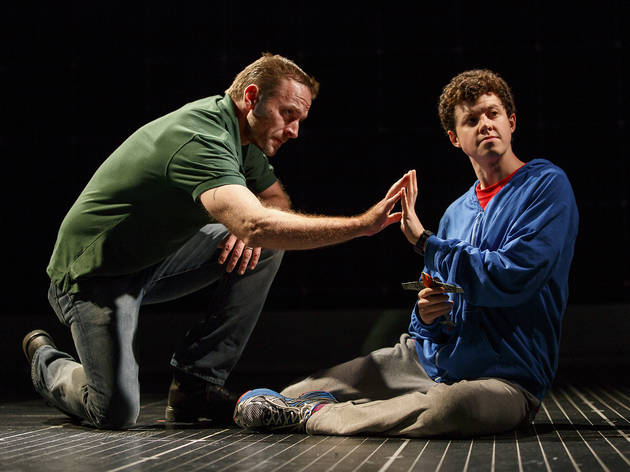 7/8
Photograph: Joan Marcus
The Curious Incident of the Dog in the Night-Time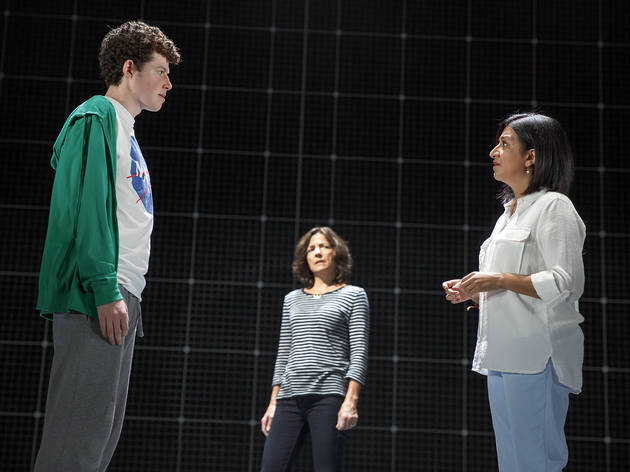 8/8
Photograph: Joan Marcus
The Curious Incident of the Dog in the Night-Time
Now on tour, the stage adaptation inventively takes us inside the mind of its unique protagonist.
The titular mystery—that of who killed a dog belonging to a neighbor of 15-year-old Christopher (Adam Langdon)—is solved before intermission in this dazzling stage adaptation of Mark Haddon's 2003 novel. But Christopher's sleuthing uncovers another disturbing and much more personal secret—one which upends his whole world. British playwright Simon Stephens, well known to Chicago audiences through his associations with the Steep and Griffin theaters, takes Haddon's whodunit and fashions a howdunit. As in, how did Stephens wrestle this singular first-person narrative in the voice of a teenager on the autism spectrum, as dependent in print on Haddon's interspersed line drawings and diagrams and peculiar typeface settings as on his prose, onto the stage so successfully?
The production, which originated at London's National Theatre, confines the action to a grid-lined box—the hyper-ordered theater of Christopher's mind, perhaps, embodying both his genius for math and his aversion to metaphor. Stephens and director Marianne Elliott spread the narration among Christopher and the ensemble, notably Maria Elena Ramirez as his teacher and facilitator, and allow the brilliant interplay of designers Bunny Christie (set), Paule Constable (lights) and Finn Ross (video) to fill in the visual stimuli. The second-act sequence following Christopher's frantic train journey to London is as harrowing a depiction of sensory overload as is ever likely to be staged. As Christopher, Langdon can edge too close to the Dustin-Hoffman-in-Rain-Man school of autism as cutesy mannerism. But ultimately the young actor seizes a role that's strenuous, complex and not always likable, and gains and keeps our sympathy. Somehow this unlikely adaptation preserves everything that made the novel so novel.
Oriental Theatre. By Simon Stephens. Based on the novel by Mark Haddon. Directed by Marianne Elliott. With ensemble cast. Running time: 2hrs 30mins; one intermission.
Rating Breakdown
5 star:

0

4 star:

1

3 star:

0

2 star:

0

1 star:

0