The Dumb Waiter at TUTA Theatre Chicago | Theater review
TUTA mounts an intense, inventive warehouse production of Pinter's nerve-wracking piece.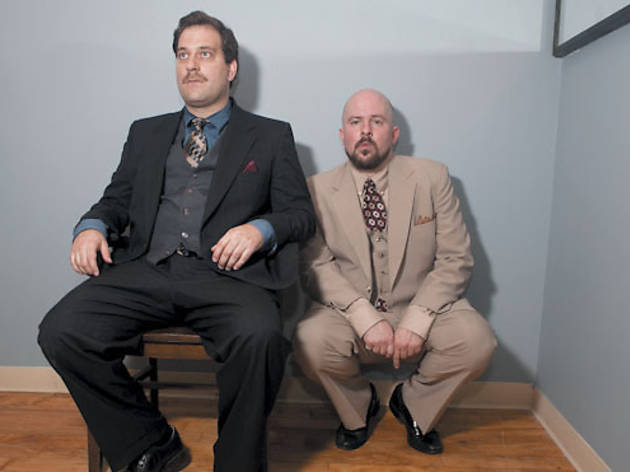 Radio host Ira Glass has an interesting theory about storytelling. No matter how boring the facts are, he said in an interview with Current TV, effective sequencing can make them captivating. Nobel Prize–winning playwright Harold Pinter's body of work makes that notion emblematic. A man opening an envelope of matches? Not terribly fascinating. Build a thick-enough atmosphere around that man and raise the tension leading up to the discovery, and suddenly that mundane act is attention-grabbing. Sometimes, it's even startling.
TUTA artistic director Zeljko Djukic's production of Pinter's 1957 claustrophobic play about two hit men awaiting orders in a basement not only perfectly capitalizes on Pinter's trademark dread, but expands it to the performance space through Joey Wade's exceptional, gimmick-transcending set. I won't spoil how—audience members owe themselves the delight of discovering it on their own—but know that it amplifies two naturalistic, pitch-perfect performances by Trey Maclin as murder-rookie Gus and Andy Hager as his nefarious mentor Ben. Much is made of the Chicago style of theater, about passion, intensity and grit. In a warehouse space in West Town, TUTA is exemplifying that tradition. On opening weekend, my only regret was not bringing an out-of-towner with me to say, "This is what we do."