The Fisherman at Stage Left Theatre | Theater review
A laid-off worker strikes back violently in Jayme McGhan's new drama.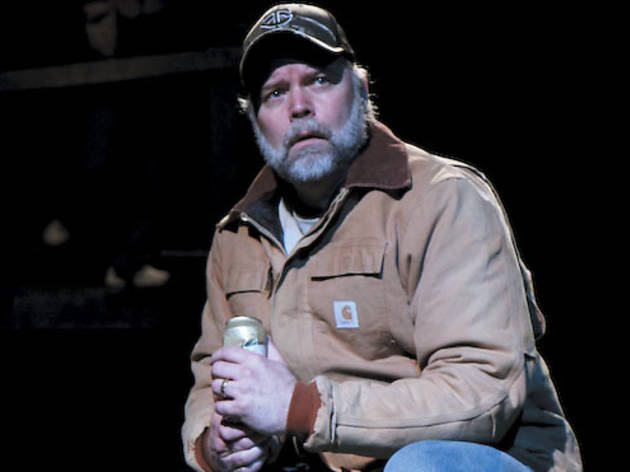 As a nonviolent response to economic inequality, the Occupy movement has struggled to incite major political change. How long until angry workers decide that peaceful protest won't solve their problems? When brothers Carl (Michael Pacas) and Chucky (Sandy Elias) lose their jobs as airplane mechanics along with 65 percent of their pensions, Carl chooses domestic terrorism as the best solution, going after the corporate bigwigs who profit from his misfortune.
Set on a Minnesota River pier, Jayme McGhan's new drama is an alarming portrait of a man betrayed by the system; it uses the serenity of fishing to contrast Carl's growing volatility. Pacas portrays an exhausted, desperate character who should be familiar to anyone who's felt the effects of the recession. Though the impact of Carl's action isn't fully realized, the buildup is a tense vilification of the business practices of the 1 percent.
For a show whose action consists largely of fishing, the production isn't static. Drew Martin's staging makes good use of the compact space. The ensemble excels at McGhan's folksier elements, particularly when personalizing what fishing means to the characters, but has difficulty adjusting to the heightened stakes of the second act. The reactions to Carl's attack are too convenient; he's celebrated despite being a fisherman who uses dynamite for his deadly catch.