The Hypocrites to premiere Sean Graney's All Our Tragic
Beckett, Chekhov and more Gilbert & Sullivan also on tap for the 2014-15 season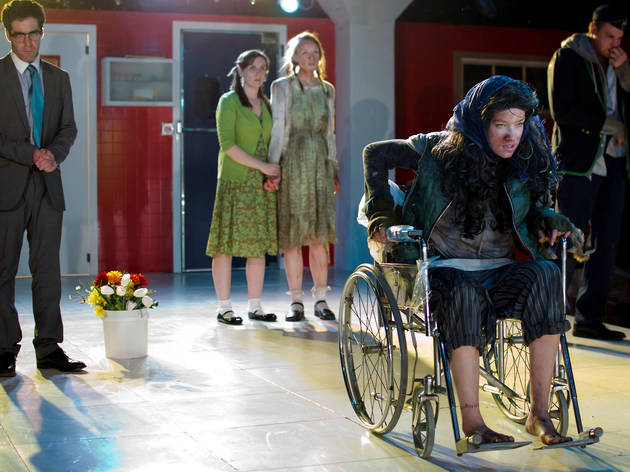 The Hypocrites will open their 2014–15 season in August with the world premiere of founding artistic director Sean Graney's All Our Tragic, a marathon adaptation of all 32 surviving Greek tragedies by Aeschylus, Sophocles and Euripides. Graney is currently refining the piece, which builds on his previous Sophocles: Seven Sicknesses, in a year-long fellowship at Harvard's Radcliffe Institute.
All Our Tragic will be staged as a 12-hour performance (with meal breaks) on Saturdays and Sundays from August to October (specific dates TBA); alternately, audiences can experience it in shorter pieces over four consecutive Friday nights. The 23-member ensemble includes Breon Arzell, Erin Barlow, Will Bennett, Ryan Bourque, Walter Briggs, Christopher Bryant, Geoff Button, Kate Carson-Groner, Emily Casey, Tien Doman, Lindsey Gavel, Danny Goodman, Rashaad Hall, Maximilian Lapine, Danny Martinez, Luce Metrius, Erin Myers, Dana Omar, Christine Stulik, Zeke Sulkes, John Taflan, Lauren Vogel and Joe Wiens.
Graney will follow that up with another in the Hypocrites' jaunty, massively popular series of Gilbert & Sullivan adaptations. H.M.S. Pinafore, with new musical arrangements by Matt Kahler and Andra Velis Simon, will join The Mikado and The Pirates of Penzance in repertory from December to February. (The Mikado will also be part of the season at the American Repertory Theater, which has previously hosted Penzance.)
Rounding out the 2014–15 season, artistic director Halena Kays will stage a production of Samuel Beckett's Endgame to run February to April, while company member Geoff Button (the director of the Hypocrites' excellent Into the Woods, running through Saturday) helms a revival of Anton Chekhov's Three Sisters to run April to June. The venue for the four productions remains to be announced.