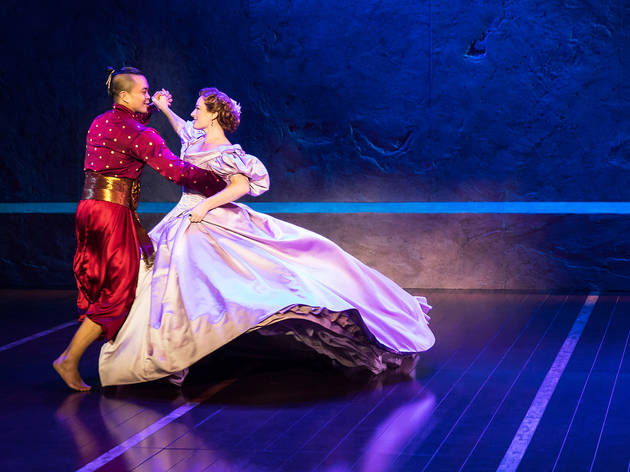 1/14
Photograph: Matthew Murphy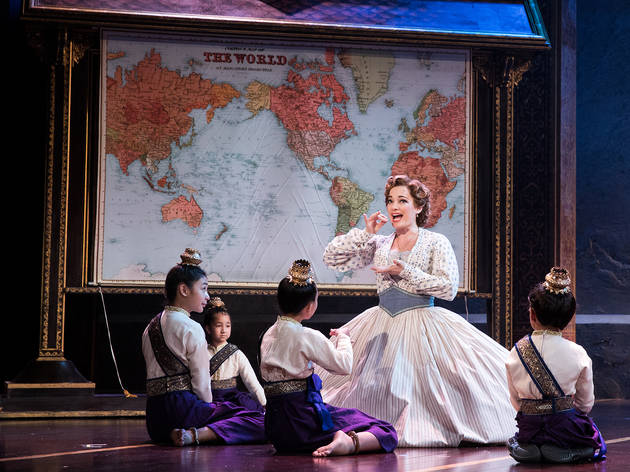 2/14
Photograph: Matthew Murphy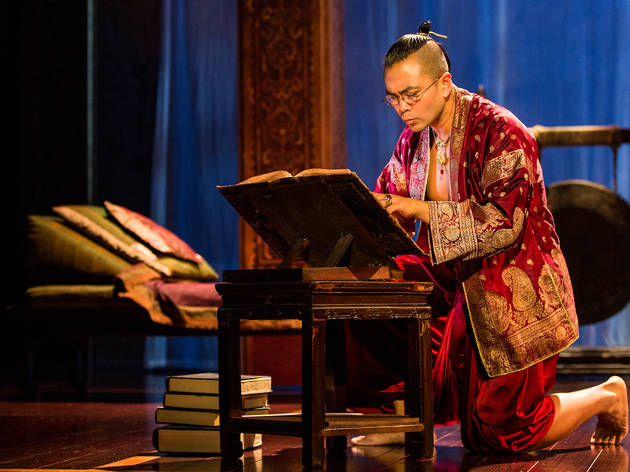 3/14
Photograph: Matthew Murphy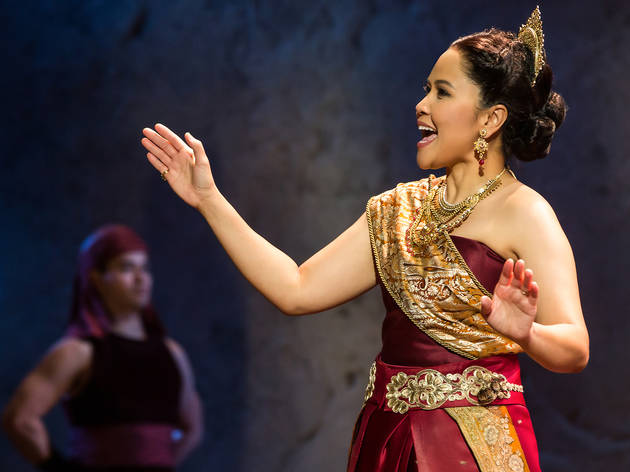 4/14
Photograph: Matthew Murphy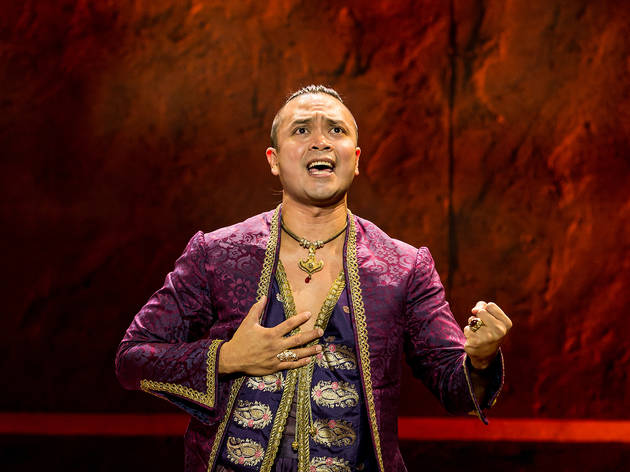 5/14
Photograph: Matthew Murphy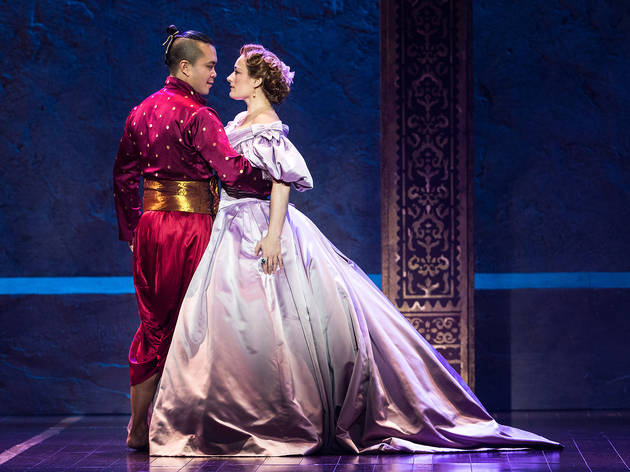 6/14
Photograph: Matthew Murphy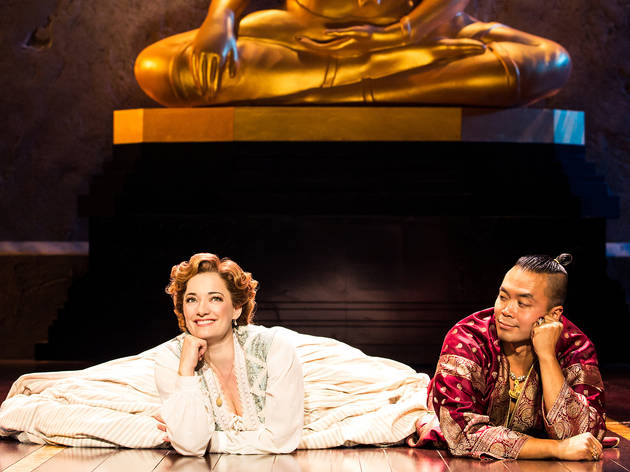 7/14
Photograph: Matthew Murphy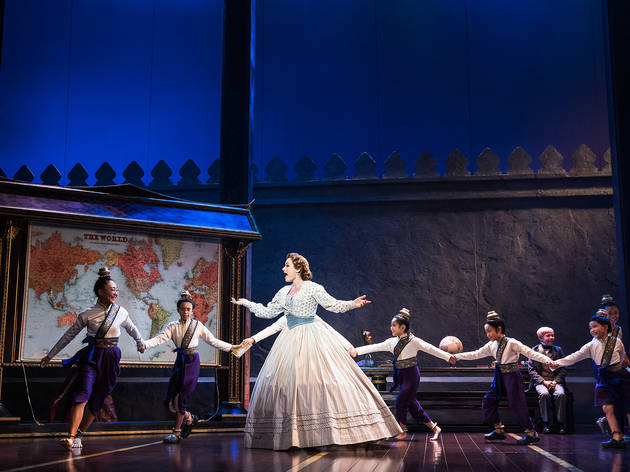 8/14
Photograph: Matthew Murphy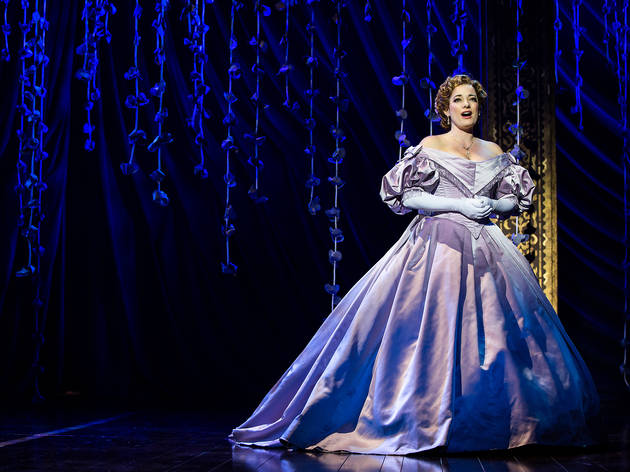 9/14
Photograph: Matthew Murphy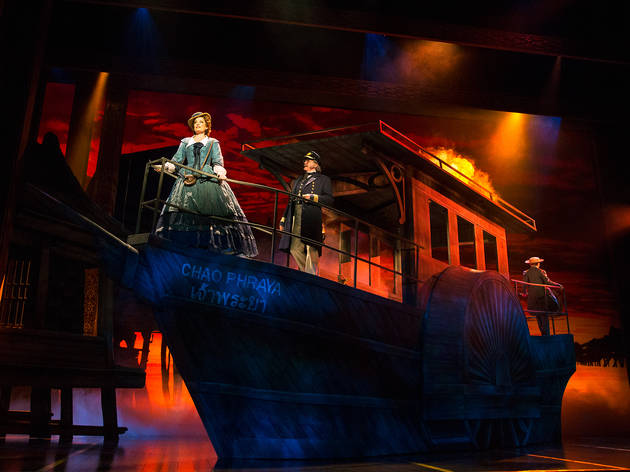 10/14
Photograph: Matthew Murphy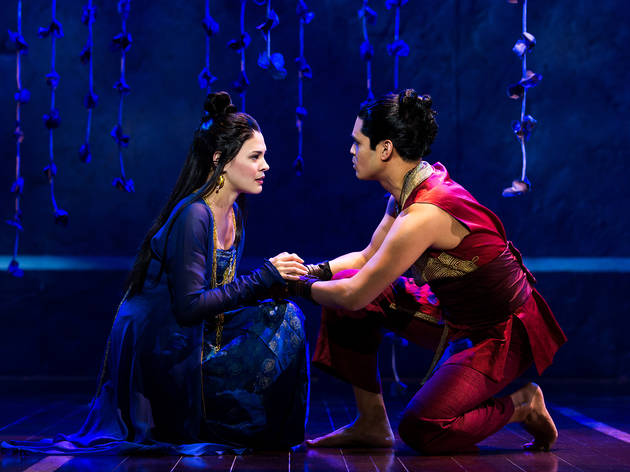 11/14
Photograph: Matthew Murphy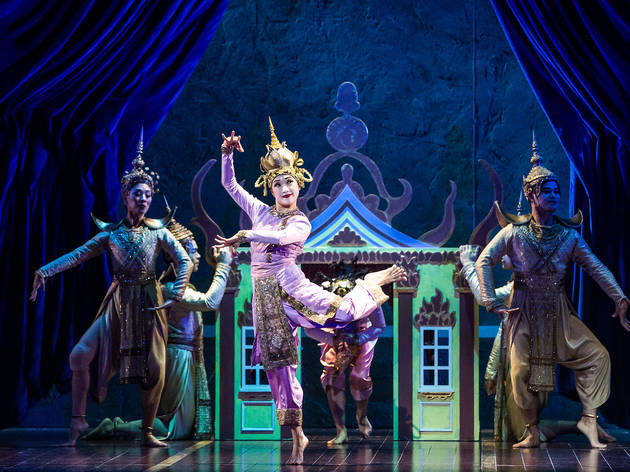 12/14
Photograph: Matthew Murphy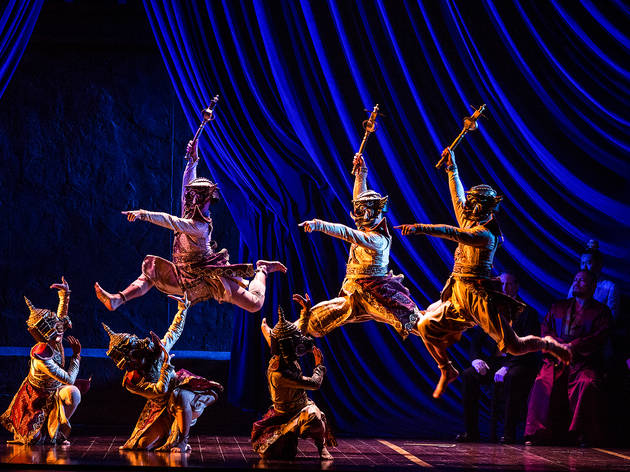 13/14
Photograph: Matthew Murphy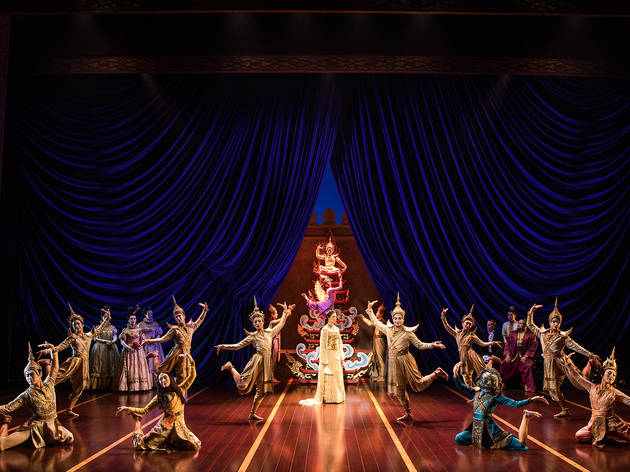 14/14
Photograph: Matthew Murphy
Perhaps this touring production of the discomfiting chestnut should mark the end of its era.
Rodgers and Hammerstein's 1951 musical, a semitruthy account of English tutor Anna Leonowens's assignment to teach the children of the King of Siam in the mid-19th century, gets more uncomfortable every time I see it. And perhaps because the current touring production in residence at the Oriental Theatre (really) is my third encounter with The King and I in as many years (following Marriott Theatre's production in late 2014 and the Lyric Opera of Chicago's staging last spring), I'm ready to suggest this is a show whose time has come and gone.
It's not that this production, based on Bartlett Sher's Tony-winning Lincoln Center Theater staging, doesn't have lovely elements. Laura Michelle Kelly, of Broadway's Finding Neverland and Mary Poppins, makes for an engaging, intelligent Anna, and brings a rich, penetrating voice to much-loved tunes like "Getting to Know You" and "Hello, Young Lovers." And Jose Llana's King is often very funny, though one could argue whether that's the ideal trait to emphasize. And Rodgers & Hammerstein's score, which also includes the likes of "We Kiss in a Shadow" and "Something Wonderful," remains a pleasure.
But the colonialist underpinnings of the story, with its exoticized depiction of Siamese culture presented in implicit contrast to "the modern nations of the world" and its idealizing of Western norms, becomes harder to swallow on every viewing. Hammerstein even lightly acknowledges this bias when the King's wives sing, "They feel so sentimental / About the Oriental"; that this recognition comes in a song titled "Western People Funny," in the middle of a show rife with "humor" based on broken English, perhaps cancels itself out.
Not having seen Lincoln Center's production on Broadway, where it was rapturously received in 2015, I thought perhaps Sher and company had found something remarkable and new in the material. But perhaps there's nothing new to be found. And presumably reduced for the touring version, even the supposedly grand visuals of Sher's production underwhelm. See this production if you feel sentimental about The King and I, but what appeal it holds for new and future generations is a puzzlement indeed.
Oriental Theatre. Music by Richard Rodgers. Book and lyrics by Oscar Hammerstein II. Directed by Bartlett Sher. With Laura Michelle Kelly, Jose Llana. Running time: 2hrs 50mins; one intermission.