The Light in the Piazza at Theo Ubique Cabaret Theatre | Theater review
Theo Ubique squeezes Florence into a Rogers Park storefront.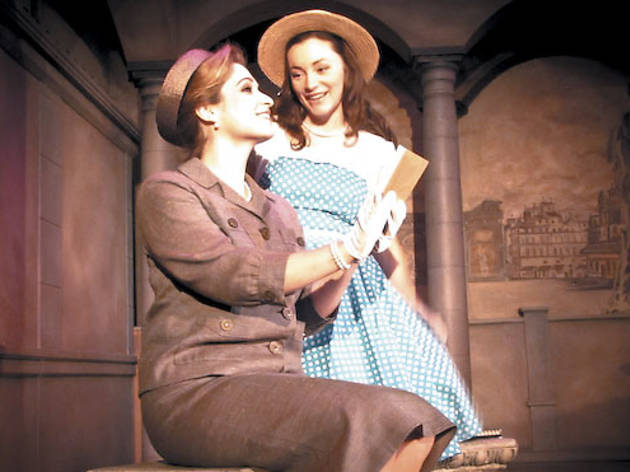 What Theo Ubique lacks in space, it makes up for in sound. As the final harmony of The Light in the Piazza's opening number swells, the No Exit Cafe grows into a sun-drenched square in Florence, transformed by the splendor of Adam Guettel's score. Fred Anzevino and Brenda Didier's breathtaking production of the 2005 musical remarkably turns an intimate storefront into an expansive world.
During a vacation in Italy, Margaret Johnson (Kelli Harrington) confronts her maternal fears when her "special" daughter, Clara (a radiant Rachel Klippel), falls in love with a local. Based on the 1960 novella by Elizabeth Spencer, Guettel and Craig Lucas's musical is a heart-wrenching fable about the joys of young love and recapturing lost dreams. Guettel's score emphasizes emotion over melody, and the ensemble performs the complex songs with confidence and passion.
Adam Veness's set design gorgeously captures the splendor of Florence with impeccably constructed columns and arches, floral embellishments and a detailed backdrop. Vocal powerhouse Harrington brings immense depth to Margaret; her relationship with Clara is the show's most poignant love story. That's no slight on Justin Adair, whose silky yet robust vocals make Fabrizio undeniably swoonworthy. His ability to convey clear emotions while singing in Italian speaks to one of Piazza's themes: The heart translates what ears cannot.