The Little Flower of East Orange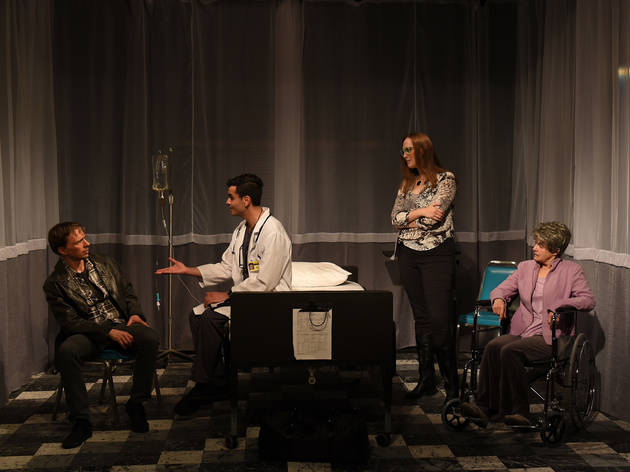 1/13
Photograph: Scott Dray
The Little Flower of East Orange at Eclipse Theatre Company
2/13
Photograph: Scott Dray
The Little Flower of East Orange at Eclipse Theatre Company
3/13
Photograph: Scott Dray
The Little Flower of East Orange at Eclipse Theatre Company
4/13
Photograph: Scott Dray
The Little Flower of East Orange at Eclipse Theatre Company
5/13
Photograph: Scott Dray
The Little Flower of East Orange at Eclipse Theatre Company
6/13
Photograph: Scott Dray
The Little Flower of East Orange at Eclipse Theatre Company
7/13
Photograph: Scott Dray
The Little Flower of East Orange at Eclipse Theatre Company
8/13
Photograph: Scott Dray
The Little Flower of East Orange at Eclipse Theatre Company
9/13
Photograph: Scott Dray
The Little Flower of East Orange at Eclipse Theatre Company
10/13
Photograph: Scott Dray
The Little Flower of East Orange at Eclipse Theatre Company
11/13
Photograph: Scott Dray
The Little Flower of East Orange at Eclipse Theatre Company
12/13
Photograph: Scott Dray
The Little Flower of East Orange at Eclipse Theatre Company
13/13
Photograph: Scott Dray
The Little Flower of East Orange at Eclipse Theatre Company
Stephen Adly Guirgis's fidgety family drama gets an overdue Chicago premiere.
It took Stephen Adly Guirgis's The Little Flower of East Orange eight years to premiere in Chicago. For comparison, his plays The Motherf**ker With The Hat and Between Riverside and Crazy took only one and two years, respectively. So why did this tale of a dying, guilt-ridden Bronx woman and her junkie writer son take so long (basically the entire Obama administration) to make the leap? The answer, it would seem, is that Little Flower is kind of a mess—like if The Glass Menagerie got turduckened inside Balm in Gilead.
Like Menagerie, this is a memory play—though here the narrator, Danny (John Henry Roberts), is recounting his story from inside the slammer. Danny's tale revolves around how his mother, Therese Marie (Jeannie Afffelder), was found almost dead from exposure outside the Cloisters and taken to the nearest hospital. The play's punch-drunk first half alternates between Therese Marie's hospital stay (complete with frequent hallucinations) and her son's journey back from an Arizona rehab facility to come find her. Once Danny arrives, the play launches into full-on family drama mode—complete with a family secret surrounding Therese Marie's relationship with her alcoholic, deaf father (Michael Stark).
With a set made mostly of gauzy, white hospital curtains, director Steve Scott tries to temper the play's more erratic impulses. And while this means the production lacks that jittery, junkie frisson that Guirgis delivers so well, it's mostly a success. While It loses some soul, the play still has plenty of heart—and plenty of drama. It's the kind of script that Chicago actors can (and do) sink their teeth into. In other words, it might be a turducken, but even that can still hit the spot.
Eclipse Theatre Company at Athenaeum Theatre. By Stephen Adly Guirgis. Directed by Steve Scott. With ensemble cast. Running time: 2hrs 15mins; one intermission.