The Man Who Came to Dinner at Circle Theatre | Theater review
Kaufman and Hart's creaky comedy doesn't deserve the impressive talent Circle's assembled.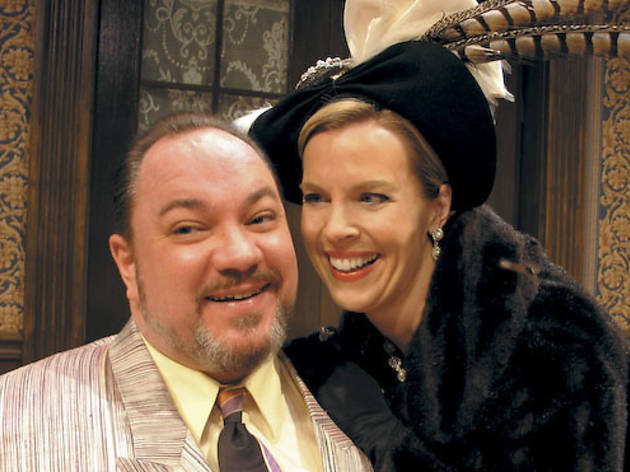 It's hard to understand why Circle, with its immensely talented actors, an impressive new space and a stated mission to produce "innovative" theater, would include Kaufman and Hart's 1939 work in an otherwise interesting season. The play feels archaic, at times awkwardly dated; the referencing of Egypt in the last act offered a telling moment of audience awareness that registered as a missed opportunity.
The Man Who Came to Dinner isn't meant to be topical, of course—it's a farce, a comedy of pratfalls, prank calls and female loathing. Indeed, the punch lines reveal a dark strain of misogyny that runs through the play. They're mostly delivered by the eponymous character, pompous radio personality Sheridan Whiteside (Jon Steinhagen), who takes over a Midwestern family's household while recuperating from a broken leg. He calls two unknown women "harpies"; his supposedly adored secretary is at once an "aging debutante" and a "sex-ridden hag." Nurse Preen (played valiantly by Kate Kisner) functions primarily as a sight gag; Whiteside refers to her ministrations as those of a "sex-starved cobra." You could read all of this as evidence of a dark and dreary period in American theater history (one that hasn't entirely disappeared). Or you could ignore it, and admire Redmon's strong production. Under her direction, the large cast is uniformly impressive, pulling off high comedy with ease. Female leads Kieran Welsh-Phillips and Heather Townsend match Steinhagen's forceful energy. Ultimately, though, Kaufman and Hart's antiquated script doesn't deserve their talents.